Google shopping for a streaming music service?
26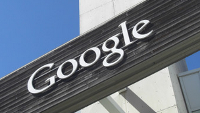 Now that
Apple has dipped into its reserves to buy Beats Audio
, which includes the Beats Music streaming service, Google is feeling a little envious. Sources in the music business say that the search giant is having talks with banks on the future of Google's streaming music business. Google does offer its Google Play Music All Access service, which is about to be challenged internally by YouTube. The latter is expected to launch its own "Music Pass" streaming music service in October.
There is some speculation that Google will make a run at Spotify. With 10 million subscribers and a valuation of $4 billion, Spotify is set to go public this fall. But with its stock priced at $553 a share, Google has a high-priced currency that it can use to purchase Spotify before the company's stock trades. If Google waits until Spotify's IPO to make a move on the company, the potential price could be much higher and more than Google is willing to pay.
Another big name in the streaming music business that might be easier for Google to purchase would be Pandora. Already a public company, Pandora currently has a market capitalization of $5.1 billion. Figure a 25% to 40% premium for Pandora stockholders, and a purchase of the music streamer would certainly be a manageable transaction for Google.
source:
NYPost