Google buys 1030 patents from IBM, Apple could win huge if its Android lawsuits hold water
49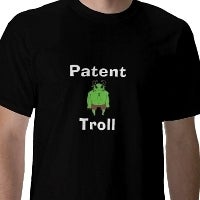 Google, which has a traditionally good relationship with IBM, has bought from Big Blue 1030 patents covering stuff "
from the fabrication and architecture of memory and microprocessing chips, to other areas of computer architecture including servers and routers as well. A number of the patents also cover relational databases, object oriented programming, and a wide array of business processes.
"
While some of the patents listed involve databases and search queries, which is connected to Google's bread-and-butter search business, a lot of those will no doubt be used to fend off the number of lawsuits by Apple and others against El Goog's Android mobile OS, after
the saga with the failed bid for Nortel's patents
.
Microsoft already made HTC pay it $5 for each Android handset they make
, and is on the way to bend the N1 Android maker Samsung as well. Should
Apple succeed with its HTC lawsuit
, it could actually earn a pretty good chink of cash from that stream as well. Cupertino already had a preliminary decision that HTC is infringing on two of its patents, and is engaged in a
neck-and-neck battle with Samsung over the same patents
, so Bernstein's analyst Toni Sacconaghi thinks Apple stands a viable chance to cash in on its IP property:
"

We anticipate that Apple will push its legal claims hard and unrelentingly and believe that the company's key goal is to upend Android's momentum by forcing a work around on key essential features which, if successful, could have huge, positive financial implications for Apple. Given that Apple appears to have more to lose in any one legal case than they might gain (since Apple ships a much higher value of smartphones than any other player), logic suggests that Apple feels confident in its odds of winning patent disputes it initiates. Should Apple prevail in forcing Android to rework some of its functionality, resulting in market share shifts, it could have huge, positive financial implications for Apple: we note that a 10 percentage point shift in smartphone market share from Android to Apple (the current run-rate smartphone market share is 46% for Android vs. 18% for Apple) in 2013 is worth an estimated $30B+ in annual revenue and $10+ in annual EPS to Apple.
Apple appears to have the strong upper hand in its legal battle with HTC, but we see the current rulings as only a warm up bout. A second Apple suit against HTC – as well as separate suits against key Android vendors Samsung and Motorola – involves its iOS multi-touch patents, which we believe are the key pieces of IP that Apple ultimately seeks to reaffirm at all costs, given their potential to undermine Android. While HTC (specifically, its recent acquisition – S3 Graphics) and Apple recently won preliminary judgments against each other at the US ITC, we view S3's victory as limited in scope (unlike Apple's claims against HTC) and not posing a credible threat to Apple. More importantly, however, Apple recently launched a second case against HTC claiming infringement of its key multi-touch patents. We believe this is the much more important battle, and one which courts have yet to rule upon. Apple's legal suits against other key Android OEMs (Samsung and Motorola) also include claim violation of such patents. Consistent with the importance of this IP, Apple's recent settlement of its patent dispute and accompanying licensing agreement with Nokia does not appear to involve these patents.

"
Looks like Nokia might have made a wise decision to go with Windows Phone, after all, since going with Android might have invalidated the
nice cash outlay and ongoing royalties it won against Apple recently
, for infringing on its own patents - this kind of money is no small change for the troubled N1 cell phone maker.
via
SEObytheSea
&
CNN