Nortel patent win by Apple, Microsoft and RIM against Google might be investigated by antitrust regulators
17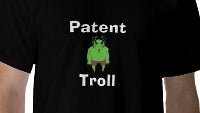 Google got fleeced in the beginning of the month, when a consortium of companies took part in the bid for bankrupt Nortel's wireless patents under the enigmatic name Rockstar Bidco. Despite Google opening the floor with $900 million, the
patent portfolio was awarded to the recently created Rockstar Bidco
, which turned out to be none other but Microsoft, Apple, RIM, EMC, Sony and Ericsson. These six companies paid jointly $4.5 billion, and won the bidding in the last moment.
Now the winning bid is apparently
being scrutinized by antitrust regulators
in the FTC and DOJ, says unnamed source, which are trying to figure out if the deal wasn't deliberately created to choke Android's patent lifeline that Nortel's intellectual property would create. While it might have been Google to tip the Feds off, it still might present an obstacle for the six competitors to lay hands on Nortel's treasure trove of wireless patents.
With 6000 of them, Nortel's IP covers most aspects of wireless communications, all the way to LTE, and even includes some Internet-related patents, complete with search and social networking components. This might have shielded Android and the manufacturers from all the litigation coming its way from Apple, Microsoft, Oracle and others. That is why the American Antitrust Institute sent a letter to the Department of Justice to start investigating the largest ever intellectual property bid for antitrust issues.
Robert Skitol, an antitrust lawyer, comments: "
Why is the portfolio worth five times more to this group collectively than it is to Google? Why are three horizontal competitors being allowed to collaborate and cooperate and join hands together in this, rather than competing against each other?
"
Brian Kahin, a senior fellow at the Computer & Communications Industry Association, says in his turn: "
The one thing that's significant here is you have three of the four smartphone platforms ganging up on the fourth. You want patents for an economic benefit, not as a legal instrument.
"
When asked for comment, Apple and Microsoft declined, since the deal is expected to close today. We'll see how this Nortel patent saga will unfold further down the road.
source:
WashingtonPost