Google brings dedicated Apps tab to mobile search results
3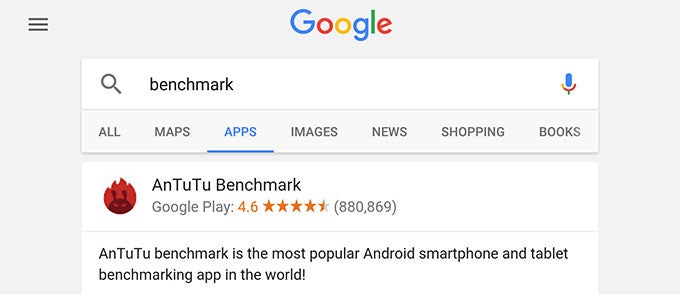 Google product offerings over the years have expanded across the board, but at its core the company is still very much one interested in
giving users good search results
. With "just Google it" so ingrained to how we find information these days, it shouldn't be any surprise that Google's been leveraging its search dominance to help bolster its other interests – and that's especially true for apps. Now we're seeing the latest way the company's shining the spotlight on apps through its search services, deploying a new Apps tab in mobile search results.
Just as you'd normally see mobile search results divided into categories like News, Images, Video, Shopping, and more, you'll now see a new tab that connects users with relevant apps from the Play Store.
Scrolling through search results, Google presents users with summaries, reviews, and one-tap access to the Play Store.
This dedicated Apps tab for mobile search the latest way Google's attempted to drive app discovery through its search services, following efforts like displaying apps right up top in search results (but without a dedicated tab like we're getting now), the ability to install apps directly from search, and even
delivering streaming previews of apps without the need to install them at all
.
Granted, users always had the Play Store to turn to for their app-search needs, but who doesn't love having all their search options – apps included – in one convenient place?
source:
Android Central