Trump reportedly set to investigate Google, Facebook, Twitter and other social media sites
44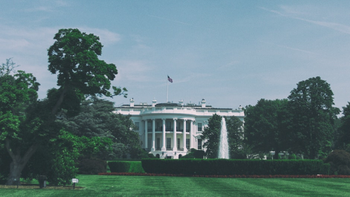 According to a report published today by
Bloomberg
, the White House has written up an Executive Order that calls for federal antitrust and law enforcement agencies to investigate several high profile tech companies including Alphabet division Google, Facebook, Twitter and other social media firms. All that is needed to make this happen is the signature of President Donald Trump. The Executive Order is in the preliminary stage and other government agencies have not yet taken a look at it.
Bloomberg
has seen the Executive Order and says that while it does not name any specific company, it requests that all federal antitrust agencies "thoroughly investigate whether any online platform has acted in violation of the antitrust laws." It adds that "Because of their critical role in American society, it is essential that American citizens are protected from anti-competitive acts by dominant online platforms." These platforms have admitted that while trying to clean up online bullying and harassment, some posts from both the left and the right were inadvertently removed. But these social media sites say that there is no political bias on their part.
"Social Media is totally discriminating against Republican/Conservative voices. Speaking loudly and clearly for the Trump Administration, we won't let that happen. They are closing down the opinions of many people on the RIGHT, while at the same time doing nothing to others."-President Donald Trump
News of the possible Executive Order comes as Attorney General Jeff Sessions is scheduled to meet with state attorneys general on September 25th. The hearing is being held to discuss investigations of the tech industry handled by state law enforcement agencies.