Google Search can now find key moments in videos
1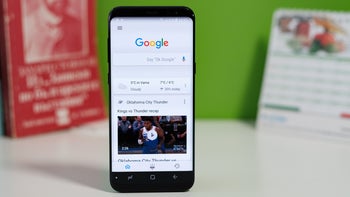 Google is making it easier for us to find what we're looking for in videos. These days, there are a lot of ways to discover visual, textual, and audio information in just about any type of content, from podcasts to images.
When it comes to videos though, it's a bit harder to find key moments since they aren't skimmable like text, thus making it easier to overlook video content entirely. However, Google has found a way understand and organize video content in
Search
to make it more useful for us.
announced
earlier today that anyone can now find key moments within videos. For example, when searching for things like how-to videos that have multiple steps, or long videos like speeches or a documentary,
Google Search
will now offer links to key moments within the video.
These key moments are based on timestamps provided by content creators. The new feature will make it easier to learn whether or not a video includes the information that you're looking for, as well as find the relevant section of content in a jiffy.
New links to key moments will start appearing in Search in English for
YouTube videos
where creators have provided timestamp information in the video description. To help with the new Search feature, Google has also released a new way for more content creators to mark up their videos so they can be more easily searchable.