Google Search results are improved in response to user feedback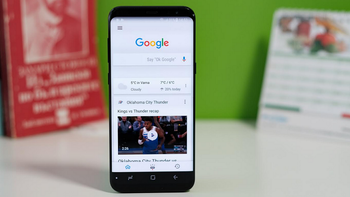 A series of tweets from the Google SearchLiaison Twitter account
(via
Gizmodo
) indicates that Google is making a small change to Google Search in response to user feedback asking for more variety in its Search results. The tweak is designed to prevent a search result from containing multiple listings from the same site. As Google says, the changes are "designed to provide more site diversity in our results."
Google says that with the new site diversity change, top results will show no more than two listings from the same company. But Google adds that "...we may still show more than two in cases where our systems determine it's especially relevant to do so for a particular search…." Despite the new diversity for Google Search results, the way sites are ranked will not change. So while highly ranked sites will continue to appear near the top of search results, they just won't be repeated as often. This is good news for smaller companies looking to drive more traffic to their sites.
While the update is being disseminated now, it shouldn't be confused with the June 2019 Core Update that makes changes to the algorithms used by Google Search. Nor should it be mixed up with an update that was sent out last month by Google. The latter update improves mobile search results by
adding the name, URL, and logo of the website that certain information was sourced from
. For example, let's say that you were searching for some news on President Donald Trump. Depending on your political leanings, you could scan through the results and either ignore or read information pertaining to your search from
Fox News
, the
New York Post
,
Huffington Post
or
CNBC
.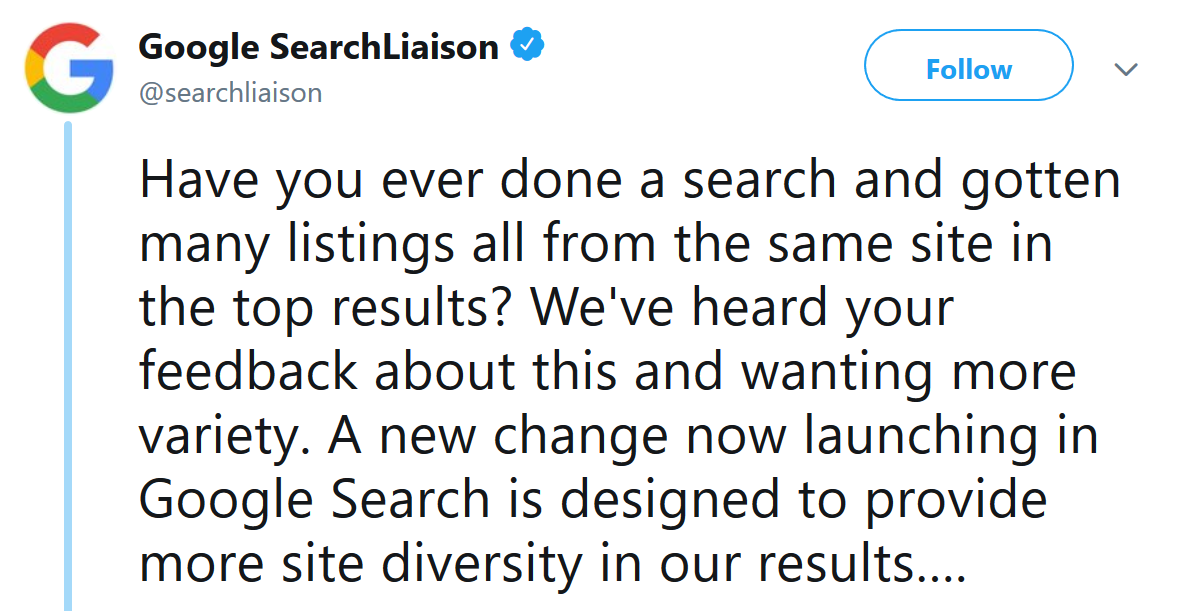 Google announces its diversity update for Google Search