Google Search update has the Google Experience launcher inside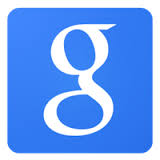 There has been ongoing speculation about the new
Google Experience launcher
that is found on the Nexus 5. There has been speculation that because the new launcher is really just the Google Search app that Google would bring the launcher to more devices. Unfortunately, Google has specifically said that the new Google Experience launcher will be
exclusive to the Nexus 5
, at least for now.
Well, the Google Search app is getting an update right now that brings with it the Google Experience launcher. Of course, just because the code is in the app doesn't mean you can use it. In theory, if you were to install the Launcher.apk from Android 4.4, you should be able to use the new Experience launcher, but it may not work on all devices. We've tested it out on a Nexus 10, and it does work, although it is a bit sluggish moving through homescreens. Although interestingly, the update does fix the layout of the launcher on tablets, which at least proves Google is getting ready to expand the launcher to more devices.
The update is rolling out to all Android devices running 4.1 or higher, and in addition to the Experience launcher, it also has some other updates. There are three new Google Now cards - news topic, what to watch, and a card that tracks changes on a website you're interested in. There are new notifications for traffic accidents that have been reported in Waze, options to repeat reminders, notifications for in-store pick-up of packages, and support for rugby scores.
If you want to try out the launcher, the download links for that are at the second source.