The Google Experience launcher isn't new, it's the Google Search app
13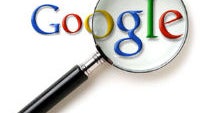 Before the Nexus 5 and Android 4.4 were officially announced, there was a theory run out by Ron Amadeo that Google might be aiming to decouple the Android launcher under the name
Google Experience Launcher
, but it turns out while that does look to be true, it isn't happening exactly how we expected. As we were playing with the Nexus 5, we noticed that the launcher seemed to be connected to the Google Search app. When we did a bit of digging, it turns out that none other than Mr. Amadeo has already sussed out the deeper connection here.
It turns out that instead of breaking out the launcher, Google has folded its launcher into the Google Search app. The most obvious connection to prove this is the fact that Google Now has a dedicated page to the left of the default homescreen. Of course, the evidence piles up the more you dig. When searching, the results now offer direct links to open results in apps that are installed on your device. And, as Mr. Amadeo is wont to find, the Google Search APK from Android 4.4 contains assets that had been part of the 4.3 launcher; and, if you attempt to sideload the Android 4.4 GoogleHome.apk without also loading up the Android 4.4 Google Search app, the launcher simply won't work.
So, it looks like the Google Experience launcher will be coming to the Google Play Store, but maybe not in the way we thought. The Google Experience launcher could simply come as part of the Google Search app, along with Google Now updates. It's unclear as yet if the launcher additions will be pushed to older versions of Android, but it does look like the launcher has been inexorably tied to Google Search, which really isn't all that surprising given that this is Google we're talking about.