Google Play updated with batch install and numerous UI improvements
7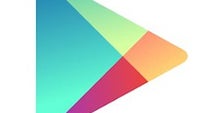 It seems that Google is pushing an update for the Google Play app store as we speak. Version 4.6.16 of the app comes with a lot of UI improvements and several new features on board, most of which are more than welcome.
Let's delve a little deeper and see what Google Play has in store for us now!
One of the most notable new features is perhaps added batch install option. Just as its name suggests, it allows you to select a number of applications from the My apps list and install them simultaneously. Of course, you are still required to manually select the desired apps and grant them the required permissions before you proceed with the installation. This will most probably come in handy to those, who are into custom ROMs or often change their Android devices.
Sadly, the option to uninstall apps in bulk is nowhere to be seen in the new version of Google Play.
Another notable improvement is the enhanced user interface. Prior to the update, when users removed an app from My apps, Google Play took them all the way up to the top of the list, which was quite irritating to some users. Now, once you remove an undesired application, your position within the list will remain the same.
Thanks to the update, Google Play will now update once you tap the Build version button in Settings. Speaking of the Settings menu, it has been repositioned to the slideout drawer along with the Help menu, too.
In addition, the password feature of Google Play has been updated with a new option, which requires you to always input your Google password when you want to make an in-app purchase. This is most probably a result of the
recent discussion between the European Commision and Google, which concerned these notorious IAPs
. Speaking of these, users will also be notified if an app has some kind of in-app purchases when they have to grant the app the necessary permissions prior to installing it.
Another misleading option in the Settings menu has been fixed, as well. We are talking about Auto-add widgets, which placed the icons of the apps you install directly on the home screen. Now, the option has been renamed to Add icon to Home screen, which is much more informative.
Be advised that the Google Play update is rolling out at the moment, so you might not get it right away. You can, however, manually update Google Play to version 4.6.16 by installing its APK. You can do so from the source link.
source:
AndroidPolice
via
GSMArena