Google Pixel and Pixel XL to be IP53 certified: splash- and dust-resistant to some degree
27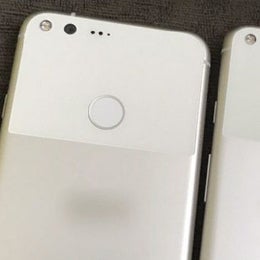 Google is seemingly getting ready to kill the Nexus brand by introducing
two new smartphones
called
Pixel
and
Pixel XL
. However, it looks like the company will bring back a feature from an old Nexus, namely the
Nexus 6
.
Built by Motorola and released in October 2014, the Nexus 6 is a splash-resistant phone, being the only Nexus that's somewhat protected against water. According to Android Police, the Google Pixel and Pixel XL will also offer some protection against the elements thanks to an IP53 certification.
This IP53 certification means two things. The first digit, 5, indicates that the new Google phones should be dust-resistant, though ingress of dust would still be possible (you'd need an IP6X rating for a device to be completely dust-proof). The second digit, 3, indicates that "water falling as a spray at any angle up to 60-degrees from the vertical shall have no harmful effect" on the Pixel and Pixel XL. This means that the handsets should be splash-proof, but only in certain conditions. In real life, using the phones while it's raining, for example, should be perfectly fine, but immersion in water is definitely not recommended. To get a clearer idea of what IPX3 certification means, you should check out the video below.
An IP53-rated smartphone that's already available to buy is the
HTC 10
. It's said that both the Pixel and Pixel XL are manufactured by HTC, so we can't say we're surprised to find out that they are also IP53 certified.
Google is planning to announce its two new phones early next month,
on October 4
. Until the devices are finally unveiled in all their glory, you may want to check out our
Google Pixel and Pixel XL rumor review
.