Google Photos no longer supports the option to backup only while charging
12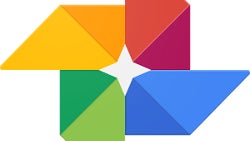 Bad news for Google Photos users, as the search giant quietly removed one of the app's features that are considered very useful by many. It appears that the ability to backup your photos while charging your phone is no longer available to
Google Photos users
.
Although it was initially thought that the removal of the feature might have been a temporary bug that Google would address in a future update, it's been confirmed that Google made the change on purpose.
Currently, those who believe this feature was handy to them can now let the company know by leaving feedback so that the development team is made aware of the effects of the change. Even so, there's no telling whether or not Google will bring back the option to backup only while charging in the coming weeks.
Until Google reconsiders the removal of the feature, some users report that it's possible to backup photos while charging by uninstalling the latest update and running a previous version of
Google Photos
.
It's also possible to benefit from the "backup only while charging" feature if you enable it before updating to the latest version. Keep in mind though that if you temporarily disable it, it will completely disappear again.