Google Nexus tablet specs, release date, price and more: rumor round-up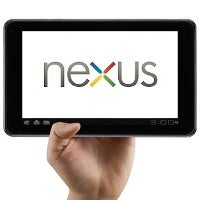 Ever since the launch of the
Motorola XOOM
, the first Android tab powered by a real OS for tablets —
Android 3 Honeycomb
— there have been rumors claiming that we'll eventually see a
Google tablet
, just like we have Google phones with the Nexus line. With the annual
Google I/O
developer event coming in just a few weeks, we've seen plenty of tasty leaks recently, many of which are best served with a grain of salt.
Indeed, practically all of the info that's currently available about the eventual Nexus tablet is still very unofficial, but you know how it is – when the big guys aren't letting anything out, we're letting the rumor mill in.
Still, you never know when a too-good-to-be-true rumor might actually turn out real. That's why we thought that you wouldn't mind having all the important bits about the anticipated device neatly put in a single place, so here we go!
SPECS
Even the unofficial sources haven't exactly been generous when it comes to the specs of this thing, but at least the most important pieces of the puzzle are in place. In line with the rumors that the device will be positioned as an affordable tablet, most rumors point at
a 7" screen
, like the one on the
Kindle Fire
. Thanks to some
benchmark info by RightWare
(makers of BrowserMark and other benchmark tools), we know that the display may sport a resolution of
1280x768
pixels, which is up to par with the competition.
As far as the processor of the Nexus tablet goes, the
Tegra 3 SoC by NVIDIA
is the most-probable candidate, at least for now. Well, there were previous reports dismissing this probability, considering the affordable nature of the device, but we've actually seen multiple unofficial "confirmations" that customers will indeed experience the quad-core love with Google's tablet. NVIDIA itself has announced its plans to bring the Tegra 3 technology to the sub-$200 range, so this rumor might not be so far-fetched.
Along with Tegra 3, the Nexus tablet may also come with
1GB of RAM
, which is something like the industry-standard for Android devices right now.
One of the most interesting questions regarding the upcoming device is which one's going to be the hardware manufacturer that's going to produce it. As it seems, almost all eyes are on
ASUS
, and that's terrific, having in mind that the company has released some of the most-successful and well-made Android tablets (and is continuing to do so). Courtesy of the same benchmark info mentioned above, there's this interesting piece that leads us to the '
Nexus 7
' name for the device. It actually makes sense, considering the currently-popular naming schemes among Android tablet manufacturers. This also hints that there might be a '
Nexus 10
' product in the works...
SOFTWARE
Trying to guess which OS version the Nexus tablet is going to run, the sources are basically
torn between Ice Cream Sandwich and Jelly Bean
. However, things aren't really so simple, as is isn't certain if Jelly Bean is going to be the next major iteration of Android, or a minor updated designed for tablets. By the looks of it, seeing a major update so soon doesn't seem very likely, as ICS is yet to become available to most of the devices within the Android ecosystem. Still, it'll be a very nice surprise if the Nexus tab introduces us to some form of an update of the OS.
One interesting rumor is that this particular update of the Android operating system for tablets
will bring dual-boot functionality
, allowing users to run Chrome OS on their tablets as well, although this certainly sounds like too big of a step for us.
RELEASE DATE
In December, Google executive chairman Eric Schmidt allegedly told Italian newspaper Corriere della Sera that
Google is to release its own tablet
in about six months. Obviously, that makes Google I/O as the perfect occasion for Google to make this kind of announcement.
Additionally, other sources claim that the new tablet will be among the presents that Google is going to give away to developers at this year's I/O, so
June 27-29
is our definitely our best guess right now, when it comes to the Nexus tablet's release date.
PRICE
There have been various claims as to what price tag is going to be attached to the Asus Nexus. Those go
from the world-beating $149, to the still-affordable $249
. The most recent rumors point at the $149-$199 range, which would be a great price, but of course, this also makes us wonder if it won't be at the expense of the device's quality and features.
Anyway, the best part is that we won't have to wait for too long until we get all the answers, which will hopefully happen at the Google I/O event, kicking-off on June 27. Stay tuned for our coverage!