Android 3.0 Honeycomb Walkthrough
8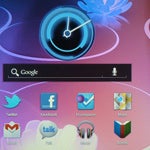 Introduction:
When a new product segment begins to gain relevance in the market, some companies out there are quick to jump on the bandwagon and crank out devices that might not fully grasp the full potential of what it's sought out to accomplish. Interestingly enough, we're seeing that all too evident in the Android tablet market as some manufacturers hastily come up with tablets that don't necessarily take advantage of the new medium, but even worse, they essentially emulate the smartphone experience. Call it an outcry or something, but with that type of mentality, you pretty much place a death sentence on that particular device. Thankfully though, Google decided to intervene before the market is saturated with these so-called tablets that are simply giant sized smartphones at their core.
Clearly Apple has a head start in this thriving new market, but now that Android 3.0 Honeycomb is finally here, we've got something that realizes the specialty that's needed in order to provide an encompassing experience. Although it improves upon some of the core foundations brought along by previous versions of Android, this one is specifically catered to adapt to the increasing functionality that is coming around with tablets. So let's take a closer look shall we?
Android 3.0 Honeycomb – just another iterative creation?
Fragmentation is one common theme that we see splattered across Android since many devices decide to pour their own unique spin on the open platform. Although it's still a widespread occurrence among Android smartphones, some were curious to know whether or not it would continue to show prominence among the increasing amount of Android tablets coming to market. Luckily, Google decided to firmly ensure that the experience wouldn't be simply a rehash of the current mobile platform on smartphones, but rather, a totally new one that would envelop all the qualities and functionality that would glorify the overall tablet experience.
Being a long time user of the Android platform, we were a little bit overwhelmed when we finally got to check out the new Honeycomb experience for the very first time. Strangely, it felt somewhat so foreign at first, as if were something completely new and different, but we soon realized that its visual presentation plays a crucial role in giving it that substantial iterative look and feel.
On the surface, the mostly holographic cues enable the platform to look so futuristic over things that we currently see in the world of mobile OSs. And rightfully so, it tantalizes us with its strategic implementation of highlighted borders, mostly found with icons and widgets, to emulate the look of light being forced through translucent tubes. It's actually these kinds of small details on the visual side that provide the wow factor you'd want to see with any new platform out there – and it's done very well to give it enough character over previous versions of Android.
However, after being presented with all the eye pleasing graphical eye candy exhibited by the platform, we find ourselves quickly realizing that it's very much the same old Android underneath it all. Now it doesn't mean that it solely focuses on presentation, but it does keep in mind all the whole hearted practicalities we're so used to finding with Android – like its rich personalization. Still, it's rather inviting to see that they've built upon the foundations of Android, and molded it into something new that's positively optimized for the tablet segment.