Google Nexus S working hard on the space shuttle
21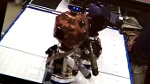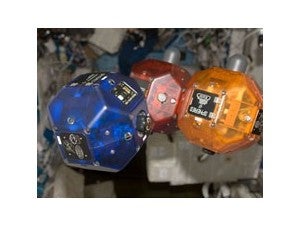 The trio of SPHERES controlled by the smartphones
The last manned space shuttle mission
took a couple of Google Nexus S handsets into space
. The handsets are being used to see how humans can interact in space with robots helping them live and do experiments. The Android flavored phones are also being used by NASA to upgrade three volleyball sized satellites called SPHERES (Synchronized Position Hold, Engage, Reorient, Experimental Satellites, of course!). The pair of Nexus S units take the place of astronauts when it comes to recording sensor data and capturing video footage. According to Google, in the future the smartphones might control the movement of the SPHERES using the IOIO board and the Android Open Accessory Development Kit (ADK) could also be used.
The pair of Google Nexus S phones also run diagnostics for the SPHERES thanks to an app built by Google engineers. You
can also install the app on your Android phone running Froyo or higher
. It's called the Sensor Data Logger and is available for free from the Android Market. The app allows you to collect measurements from available sensors while recording video or taking photos in time-lapse mode. For more information, you can go straight to the
NASA website
which details more information on the use of smartphones in space.
source:
Google