Google Nexus 7 is built using $184 worth of parts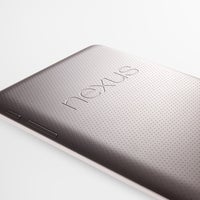 Soon after the
Nexus 7 tablet was revealed
, Google's very own Andy Rubin stated that
the device is being sold at cost
. And that should not come as much of a surprise since a mere $199 is what a customer can get one for from the Google Play store. For a Tegra 3 tablet made by a company you've actually heard of, that is a pretty sweet deal, not to mention that you get an extra $25 to spend on content from Google Play.
But how much does a
Google Nexus 7
exactly cost, and is the tech giant really making no money at all? Well, it depends. Turns out that an
8-gig model is made out of $184 worth of components.
That does not include research and development costs, advertising, assembly, or any other related expenses. So yeah, Google is giving you an awesome tablet with no profit margin added, hoping it will make up for it with content that you would potentially buy.
However, let us not forget that the Google Nexus 7 tablet comes in a 16-gig variety as well. Having 16 gigabytes of storage requires an extra NAND chip worth $8, yet the model's price is $50 higher. That said, Google and Asus will be making money from this model right from the start. Besides,
that cheaper variant has less than six gigs of user-available storage space
, which will surely make many customers pick the 16GB Google Nexus 7 tablet instead.