Google Maps adds support for those recovering from alcohol or drug addiction
1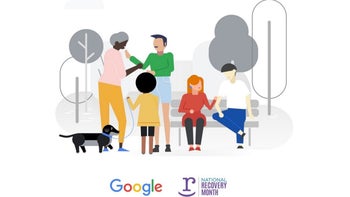 Google Maps is rapidly becoming Google's digital version of a Swiss Army Knife. Sure, it will give you turn-by-turn directions to help you navigate from point "A" to point "B," but it will also tell you what events are happening in a particular city, give you information about the subway, help you pick a plumber or a roofer, and more. And a new feature,
announced yesterday by Google
, is designed for those recovering from a drug or an alcohol addiction. The app now shows more than 83,000 meetings, some of them run by Alcoholics Anonymous, Narcotics Anonymous, Al-Anon and SmartRecovery in over 33,000 locations. Maps will not only list these locations, but a simple tap will also provide directions to any of the listed meetings.
Google says that it added this information to Google Maps after search requests for "rehab near me," "addiction treatment near me" and "how to help an addict" hit an all-time high. 21 million Americans are said to struggle with substance abuse and an estimated 1 out of 14 American adults is in recovery. To help recovering addicts find the strength and motivation to keep going, Google has released a series of videos featuring substance abusers sharing their experiences.
In addition, Google Maps will also show locations where Naloxone is dispensed without a prescription. This is the opioid overdose reversal drug that has saved many lives. Type "Naloxone near me" or "Narcan near me" into the search bar and Google Maps will tell you where it can be obtained. If you are an addict, live with one or know one, having Naloxone on hand ahead of time could be the difference between life and death; if you wait until someone is in distress from an overdose to get directions from Google Maps, it is going to be too late.