Google Maps is getting offline navigation on Android today, iOS update coming 'soon'
42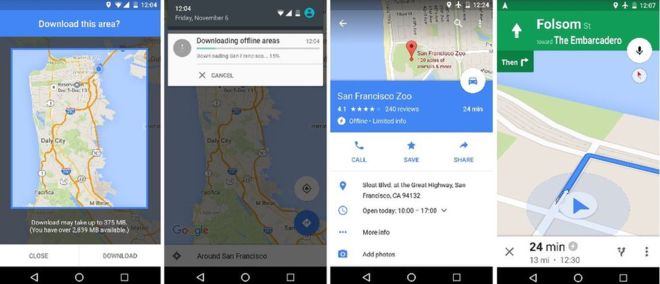 Google Maps is the industry leader when it comes to mapping, but for years users have criticized it for not having a fully functional offline navigation capabilities. This changes via an update scheduled to arrive on Android today (the update is coming to iOS 'soon') that brings offline search and navigation to Google Maps.
It works by first prompting the user to save an area and the app downloads an offline map. By default, the map will update once every 15 days with updates happening when the phone is plugged to a charger and connected to Wi-Fi, so that the actual map data is still fairly up to date.
Offline maps are convenient, all about speed
There are some minor limitation: businesses registered on Google Maps will appear with only their names, star ratings, and phone numbers, but there will be no photos or user reviews (this would still be displayed if you have mobile data). You also cannot switch to a satellite view, and there are no offline walking or public transport directions.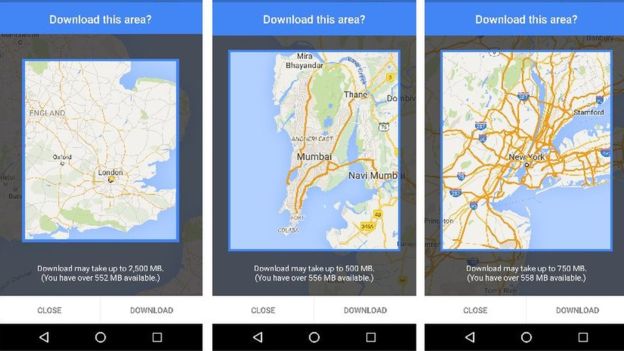 But despite all these minor cons, this is a massive update that fixes one of the most often heard comments about Google Maps. Also, it's all about speed.
"We've been working on all of this stuff for two to three years,"
Google project manager Amanda Bishop said.
"Google Maps happened to be really slow or completely unusable in many scenarios due to limited mobile internet. "Users now don't have to do all that screenshot jujitsu before they leave [in case they lose access], and there's much faster load times for search and driving directions."
She further explained that
"everybody on our team who uses it can't stand it when they have to use the old app because it's crazy how frequently you find yourself seeing that spinner waiting for results. Once you get used to it returning them in a second every single time, you quickly get used to how snappy the app feels."