Google Maps adds multi-stop feature to iOS version
12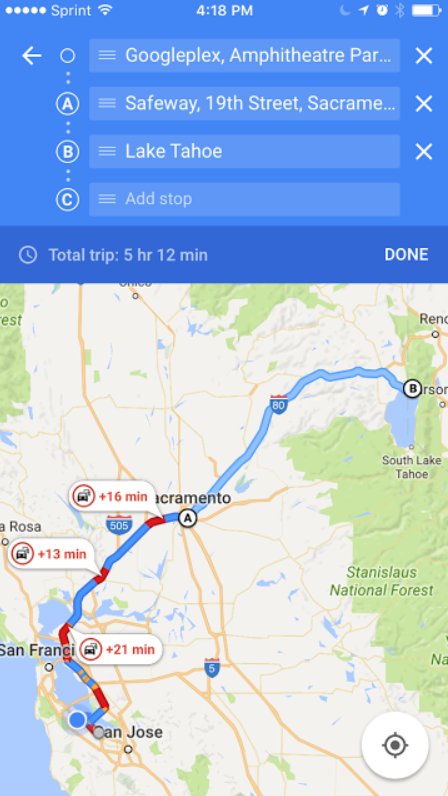 Google Maps for iOS now comes with the multi-stop feature
Already available on the Android version of Google Maps, multi-stop directions is now a feature for those using the app on an iOS device. With this feature, iOS users are now just a tap away from receiving directions to multiple destinations. Once you enter a location, you can add additional stops by clicking on "Add stop" in the corner. And you can change the order of your trip by customizing the order of the destinations on your list.
When you've finished adding all of the destinations, click on "Done" and you will experience the usual smooth navigation from the first stop on your list all the way to the last. While we are still in the midst of the summer driving season, this feature definitely comes in handy and certainly saves you time.
Instead of having to stop and re-enter the next address each time you complete one leg of your journey, all you do is enter all of the addresses before you start out on the road. Make sure that the order of each stop is exactly where you want it, and start navigating.
Yes, it's been years since
Apple Maps was considered life threatening
. But if you totally rely on Apple Maps, it doesn't hurt to have a back up. To download Google Maps on your iOS device, simply click on the link below.
Download Google Maps on your iOS device
source:
Google