Apple iPhone batteries catch on fire yesterday and today at two different Apple Stores
51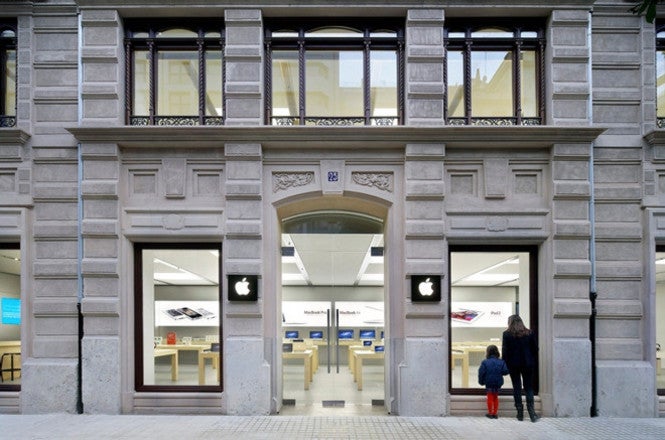 The Apple Store in Valencia Spain where an iPhone battery exploded on Wednesday
For the second time in two days, an Apple iPhone battery exploded inside an Apple Store. Today, a room in the Apple Store in Valencia, Spain was filled with smoke after a battery inside an iPhone unit being repaired caught on fire. Workers at the store smothered the flames and opened the window to let out the smoke. While three firefighters and police arrived at the scene, their presence was not needed. There were no injuries as a result of the blast, which took place at 1:30pm local time.
On Tuesday, an Apple Store employee in Zurich, Switzerland received minor burns when a battery inside an iPhone caught on fire. All together, seven people were treated at the scene, although none required transportation to the hospital.
Apple recently admitted that it throttled the speed of the CPU on iPhone 6 and later models. The company said it had to do this to prevent older handsets carrying weak and depleted batteries, from shutting down when facing complex tasks. As a result,
Apple has reduced the price of replacing the battery on these models
from $79 to $29 through the end of the year. Thus, many Apple Stores have been busier than usual replacing batteries, which might increase the possibility that explosions like these two could occur.
source:
LasProvincias
(
translated
) via
AppleInsider
Recommended Stories