Google Drive's overly generic Terms of Service leave much to be desired on privacy, lawyers say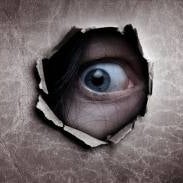 Perhaps when we did our
comparison among the current popular cloud services
we should have included a section that compares their Terms of Service, especially regarding the privacy of users' own files stored there.
When you dig into those Terms of Service, at first read it seems that the kids at Mountain View can do anything they want with the data you upload, that's the way the license grant in a section of the privacy agreement is phrased:
Some of our Services allow you to submit content. You retain ownership of any intellectual property rights that you hold in that content. In short, what belongs to you stays yours.
When you upload or otherwise submit content to our Services, you give Google (and those we work with) a worldwide license to use, host, store, reproduce, modify, create derivative works (such as those resulting from translations, adaptations or other changes we make so that your content works better with our Services), communicate, publish, publicly perform, publicly display and distribute such content. The rights you grant in this license are for the limited purpose of operating, promoting, and improving our Services, and to develop new ones. This license continues even if you stop using our Services (for example, for a business listing you have added to Google Maps).
Google was quick to dismiss these worries, brought on by a legal expert, who reviewed its service policies:
As our Terms of Service make clear, 'what belongs to you stays yours.' You own your files and control their sharing, plain and simple. Our Terms of Service enable us to give you the services you want -- so if you decide to share a document with someone, or open it on a different device, you can.
That reaffirms the first paragraph of the license grant we cite above, but doesn't really do much about the second part. The legal experts who looked at it said that it is way too vague and generic, leaving Google too much leeway with user's files, be it only to explain the conditions upon which the company licenses its services to users, so it can operate and improve them.
The best way to alleviate any concerns would be for Google to state clearly that privacy trumps licensing, data-mining and law enforcement compliance. Like what Dropbox did after it suffered a backlash against similar ToS it had before - the service now states:
To be clear, aside from the rare exceptions we identify in our Privacy Policy, no matter how the Services change, we won't share your content with others, including law enforcement, for any purpose unless you direct us to.
Thus you can be fairly certain that while your account might not be protected from peeping eyes if you conduct crimes against humanity, you are likely not going to be caught in the crossfires of something like the Megaupload scandal, or random government or even private entities willing to access your files with less than sound reasons, like data-mining and marketing, for example