Samsung Gear VR with Controller Review
7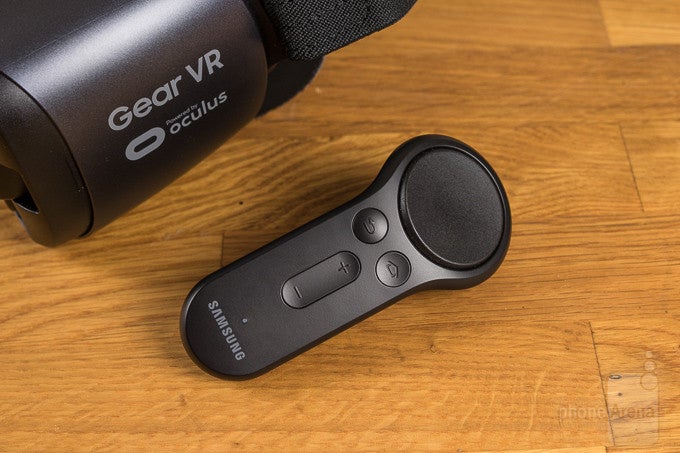 Introduction
Last summer, Samsung introduced an upgrade to the
Gear VR
headset for its Galaxy smartphones. In contrast to the simple lens-and-frame Google Cardboard-type viewers that were the VR standard with other smartphones, Samsung's platform upped the ante with higher-end headset hardware, incorporating features like adjustable focus, input buttons, and a side-mounted touchpad.
With 2016's new Gear VR, Samsung aimed to keep ahead of the rest of the industry, delivering improvements like a wider field of view for its lenses, revamped, easier to use touchpad, and new USB Type-C hardware support to work with the then-new
Galaxy Note 7
.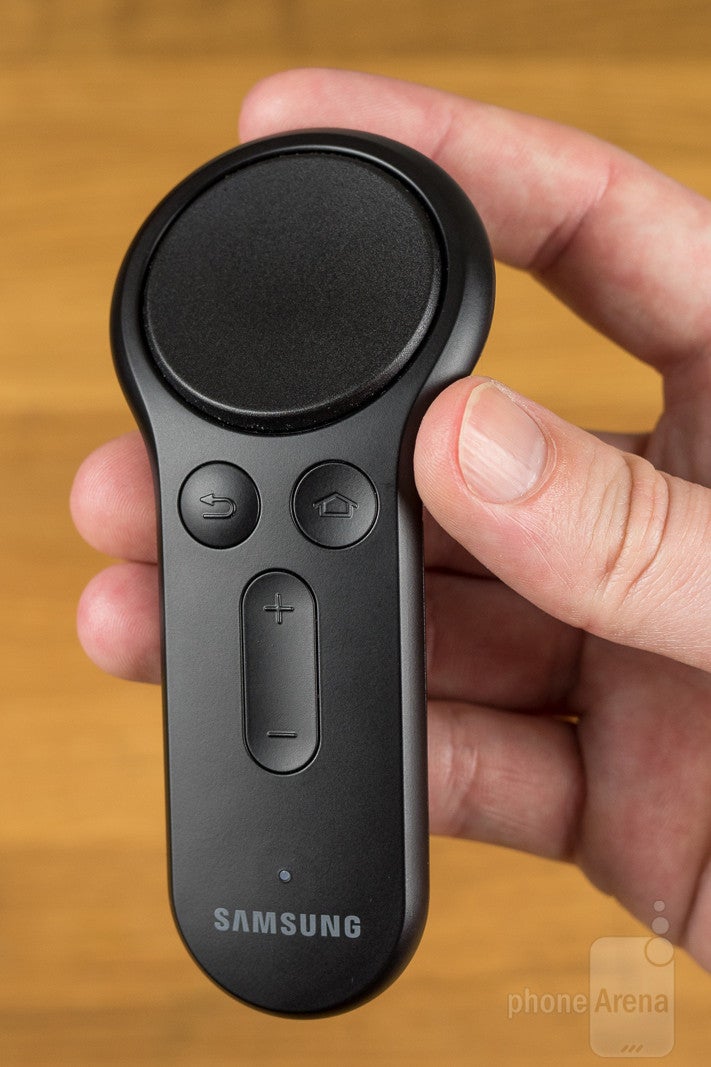 But then things started going a bit amiss. With the Note 7 recall, the selling point of USB Type-C support quickly became irrelevant. And that fall Google introduced its own Daydream VR platform, and while the Daydream headset wasn't anywhere near as advanced as Samsung's, Google saw fit to include a wireless handheld controller, enabling the development of a whole swarm of newly immersive apps.
Now in 2017, Samsung's got a new flagship landing, and that means that its mobile hardware is once again in the spotlight – the perfect time to take another swing at a Gear VR upgrade. Instead of going back to the drawing board with its headset design, this new edition is all about catching up with Daydream, and introduces the Gear VR Controller.
Does that one addition manage to substantially improve the Gear VR experience? Does Samsung's new Controller fit in well with its established Gear VR ecosystem, or does this feel more like a case of shamelessly copying Google?
Let's check out Samsung's new Gear VR with Controller.
Headset
We just now employed the very same language Samsung did when announcing this hardware, but despite that talk of a "new Gear VR," this is very much the same headset we saw launch last summer. As such, we're not going to spend a huge amount of time talking about the viewer itself, having covered it exhaustively back when it was first released.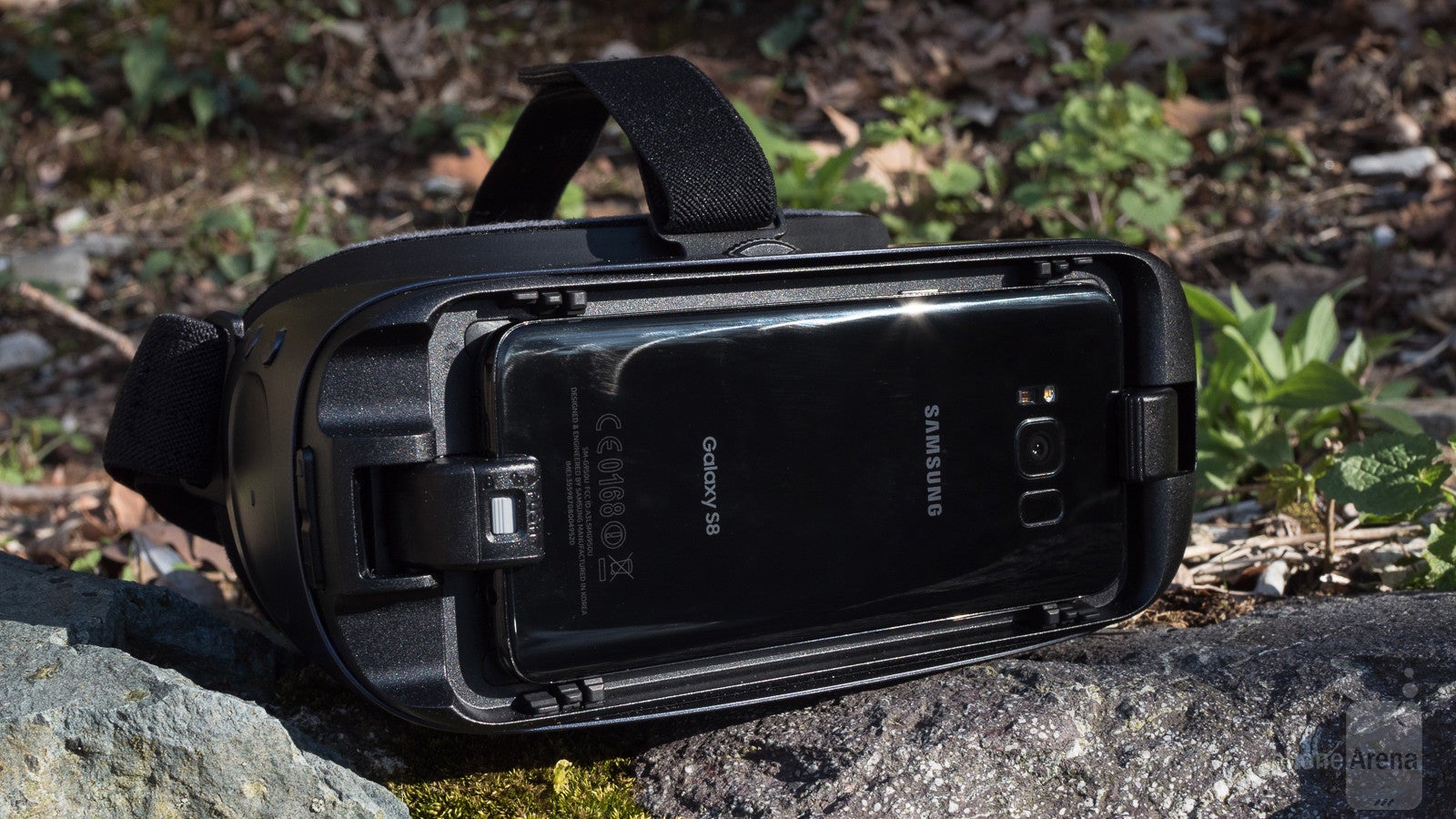 As a quick reminder, we were generally impressed with the product, and quite appreciated how it offered a much more refined approach to VR than we got with the likes of Google Cardboard. Our chief complaints concerned the limited selection of (oftentimes expensive) apps, some discomfort with the cushioning surrounding the eyepieces, and software performance that was occasionally stuttering and jerky, serving to break the illusion the Gear VR was trying to create of virtually real worlds.
Well, in the months since our initial run-in with the 2016 Gear VR, we've continued to use the headset – even after the Note 7 itself was recalled. Luckily, the hardware easily lets users swap its USB Type-C interface for an old-style micro-USB connector, allowing use with earlier Galaxy phones.
The good news is that we've either gotten a little better at adjusting the Gear VR's fit, its padding has managed to "break in" a bit over time, or maybe we just became more used to the way it feels, because we no longer have any significant issue with the headset's comfort level.
Performance
A new generation of smartphone tends to bring us hardware more adept at number-crunching and graphics-rendering than the devices before it, and that's very much the case with the Galaxy S8. When paired with the Gear VR, we're noticing less in the way of distracting graphical hiccups, and the new 10nm processors seem very well equipped at keeping up with VR-app demands.
But an immersive VR experience is dependent on more than just rendering speed, and in order to properly convey the impression that users are being teleported off to some distant or imaginary locale, you need graphics that are sufficiently high-res. While the new Galaxy S8 phones have some fantastically high-resolution displays, they also offer the physically largest screens we've seen on flagship Galaxy S models to date – and everything else being equal, bigger screens would mean bigger pixels: not a good move for VR.
Luckily, though, those two factors manage to largely cancel each other out, and the new Galaxy S8's pixel density of 572ppi is just about the same as the 5.1-inch Galaxy S7's 577ppi. So while Samsung's not breaking any new ground with an extra-pixel-dense display, graphics still look just as finely detailed as they did last year. Even if you're going with the Galaxy S8+, its 529ppi density isn't too far removed from the S7 edge's 534ppi. And no matter which GS8 model you pick up, you're going to benefit from the smoother graphics possible thanks to the cutting-edge chips powering these phones.