Even the Google Calendar app is being used by scammers to drain your bank account
13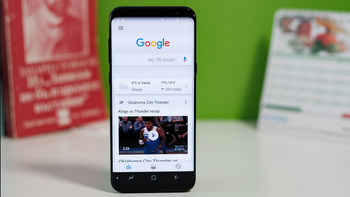 Scammers apparently live by the motto "where there's a will there's a way." Take the Google Calendar app.
As Wired notes
, criminals with malicious intent are taking advantage of one of the default settings on the app. This setting automatically adds invitations to your schedule even if you haven't responded to them. A few moments before such an event is about to start, a reminder is sent to the device owner.
Scammers are using this feature in an attempt to get your personal banking information, social security number or other important personal data that can be used to siphon money out of a bank or brokerage account. They add invitations to your Google Calendar account that send you a reminder noting that you have a wire transfer to your bank account that requires more information to complete, like your bank account PIN number. Or a reminder might pop up that says you've won a contest but the rules require you to report your social security number in order to collect the prize. There might be a link to press that reveals a form to send in your personal information. Obviously, doing so would be a mistake.
The scammers can have these notifications appear a number of times until the link button is pressed, or the invitation is deleted. And because these notifications are coming from the trusted Google Calendar app, the scammers are hoping that users don't think too much about them.
There is a way to put a quick end to this ruse. From your desktop browser, go to Google.com/calendar. On the upper right side of the screen, you'll see the gear icon. Click on it and then select Settings. From there, choose Even settings. Under the option "Automatically add invitations," change the setting to "No, only show invitations to which I have responded." Then scroll down a bit to the View options section and uncheck "Show declined events." Doing the latter will prevent the fake invites from popping up even after you've declined them.
It is getting harder and harder to keep the bad guys out of your wallet. Earlier today we told you that
Apple is now warning its consumers
that iTunes gift cards can only be used in the App Store and on iTunes and cannot be used to pay taxes. The company is trying to get ahead of a recent scam that has random victims receiving calls from fake IRS agents warning them they have to pay their unpaid taxes immediately. The caller then adds that the IRS will accept the amount due in iTunes gift cards, which of course is not true.