Apple is warning consumers not to fall for a popular iTunes gift card scam
14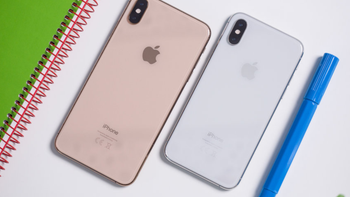 There are so many illegitimate ways to separate people from their hard-earned money. One such scam has random people receiving calls from someone claiming to be with the IRS and demanding immediate payment for back taxes owed. The victims are told that they can satisfy their debt by buying the appropriate dollar amount of iTunes gift cards and reading the card numbers to the scammers over the phone with a return call. It might surprise you how many people fall for such a ruse.
According to AppleInsider
, Apple is doing its part to prevent this scam from continuing by having Apple Store employees make a specific statement to customers buying iTunes gift card. When the cards are being purchased, the employee ringing up the sale tells the consumer that iTunes gift cards cannot be used outside of the App Store or iTunes, and can not be used to pay taxes. And to make sure that this is actually getting through to the consumer, Apple asks them to "accept" the warning on the mobile point-of-sale equipment carried by the Apple Store rep.
To go one step further, Apple has added a warning to the packaging that houses the gift card. Printed in red to catch the eyes of a consumer, the text reads, "Card cannot be used for payments outside of U.S. App Store or iTunes Store, including taxes."
Be skeptical of all calls or emails that claim to be from your wireless provider

All of Apple's warnings will probably lower the success rate of this scam, but there will always be those who will fall for it. It is similar to the phishing technique used by scammers to get unsuspecting consumers to turn over important information like a social security number, passwords, PIN numbers and more. One person we know was caught in the early days of phishing and turned over information pertaining to his eBay account. Within minutes the account was hijacked by the scammer who started selling expensive cameras and other high-end tech gear. The account was stolen because it had a high positive feedback rating which lured prospective buyers and gave them the confidence to buy products that the seller didn't really have.
Also, if you get a call from your carrier saying that your service has been suspended for one reason or another, be skeptical. Call back the company using a phone number found on Google. If you do speak with someone, do not give out any important account information. It seems like common sense, but those who did give away passwords, PINs and other verification information soon discovered that someone had changed their account address and ordered some expensive new phones.
On Android, Google has added a feature that will tell you if an incoming call appears to be from a spammer. The Call Screen feature allows
Google Assistant
to answer a suspect call and find out who is calling while you read a real-time transcription of the conversation on your phone. You can connect to the call at any time. The upcoming iOS 13 update will allow users to toggle on a feature that will send calls from people you don't know, straight to voice mail. The feature, called "Silence unknown callers," will allow calls from those in your contacts list to ring through.
Google could add something similar in the Android Q update
. Earlier this year, some Android users spotted some new options under the Blocked numbers page in the Phone app. These allowed Android users to block calls from people not in the user's contacts list, block calls from people who do not disclose their phone number, block calls from unidentified callers, and block calls from pay phones. If you are too young to know what a pay phone is, ask your parents.
The FCC estimates that 50% of incoming cellphone calls this year will be from spammers or scammers.