Google Assistant will now tell you if it thinks your flight will be delayed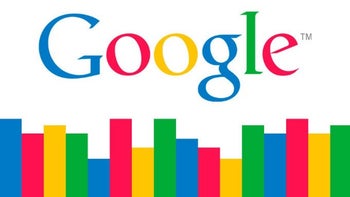 With people flying all over the place during this time of the year,
Google's blog today mentioned a couple of tools
that could make traveling during the holiday season much easier. For example, did you know that
Google Assistant
can predict whether your flight is going to be delayed. All you have to do is ask the virtual personal assistant questions like, "Hey Google, is my flight on time?" or "Hey Google, what's the status of the American Airlines flight from Philadelphia to Denver?."
Google uses historical flight data and machine learning to help it forecast whether a flight will take off on time. If Google feels that the accuracy of its forecast is 85% or higher, the Assistant will pass along the possible length of the delay and give the reason why, if it is known. Google says that over the next few weeks it will "proactively" inform travelers if their flight is expected to be taking off later than scheduled.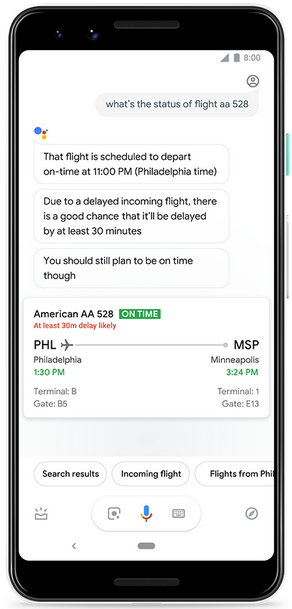 Google's blog also reminds travelers that if they are going to a destination that is unfamiliar to them, Google Maps can help. Swiping up from the "Explore" tab at the bottom of the screen will show you places of interest to see, restaurants to eat at and more (see GIF at the end of this article). And if you're planning a vacation, using Google search to find out "Things to do" in the city that you are thinking of visiting will help you plan an exciting trip.