Google Assistant gets new option to help improve its accuracy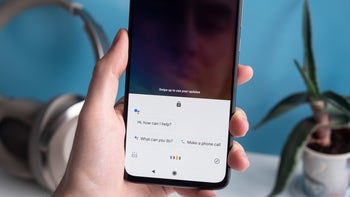 Google
is trying to improve its Assistant in any way possible, but the best method has always been to ask for users' feedback. The second best method is to save ask users for permission to save their interactions with Google Assistant so it can be disseminated by the company's AI.
The most recent addition to
Google Assistant
does exactly that: it adds a new "
Help improve Assistant
" option that will save audio so speech technology can learn over time. As per
9to5google
's report, the new option has already been included in Google's app's General preferences, but it's disabled by default.
According to
Google
, if you're willing to allow Assistant to record and save audio for later reviewing, all your voice and audio data will remain private while Google Assistant improves. The search giant claims that the new method helps the company improve machine learning models without the need to send a user's raw data to Google servers.
The main objective of the new option added recently is to further improve the accuracy of the "
Hey Google
" voice command in scenarios such as the ones described by Google:
On rare occasions, misactivate, or trigger when you didn't say "Hey Google."
In other cases, miss, or not trigger, when you did say "Hey Google."
It's important to mention that if you decide to enable the new option, your voice recordings from near activations will not be saved on Google's servers, instead, they will be processed locally. Also, all voice recordings are deleted after they've been processed by the algorithm or after two months, whichever comes first.
To enable the new feature, say "
Hey Google, open Assistant settings
" on your Android smartphone or tablet. Then, under "
All settings
," tap Help improve Assistant. If you don't find the setting, first tap You, and then choose to turn on Improve Assistant.