Shares of Google parent Alphabet and Amazon decline sharply following Q3 earnings reports
9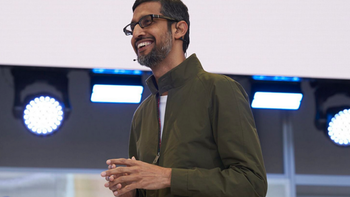 Both Amazon and Alphabet reported their third quarter financial results this afternoon. Amazon's net income for the period was $2.8 billion, up from last year's Q3 by a factor of 10. Additionally, the earnings per share figure of $5.75 crushed Wall Street forecasts calling for third quarter earnings of $3.14 a share. Normally, both pieces of news should have resulted in frenzied buying of the stock. Instead, sellers took charge after the report was disseminated.

Instead of the Q3 profits, investors focused on other things. The creator of virtual assistant Alexa and the Echo smart speaker estimated fourth quarter operating income in a range of $2.1 billion to $3.6 billion, below the previous forecast of $3.9 billion for the period. The company also lowered its fourth quarter revenue forecast to a range between $66.5 billion and $72.5 billion, below Wall Street's consensus of $73.79 billion. Considering that the fourth quarter is Amazon's most important period because of the holiday shopping season, investors see this news as being quite negative.
Google parent Alphabet also reported stronger than expected Q3 earnings today. For the three month period from July through September, the company had earnings per share of $13.06 vs. Wall Street forecasts calling for earnings of $10.42 a share. But revenue of $33.7 billion fell short of Wall Street's $34.04 billion forecast. Google, with revenue of $33.5 billion, made up most of Alphabet's top line during the quarter. Google grossed nearly $29 billion in advertising revenue during the three months.
Paid clicks on Google properties rose 62% year-over-year, but only 10% sequentially. That indicates a possible slowdown in paid clicks; combined with the lower than expected gross, investors started selling Alphabet stock leading to a drop of $45.57 or 4.16% in after hours trading. Alphabet is current trading at $1,050 a share.