Jony Ive pushing a flatter, simpler iOS design to the Apple design committee
84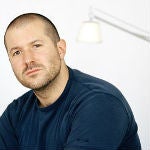 It sounds like we may finally get our wish, Apple may finally update the UI of iOS. If you want to be kind, the UI on iOS is consistent; if you don't want to be kind, it's stale. Aside from the notification tray and adding a row of icons, the iOS UI hasn't really changed since the iPhone first hit the market, but it sounds like that is changing. Apparently, Jony Ive is even pushing a flatter, simpler iOS design to the Apple design committee.
Let's start at the end of that last sentence, because that's right, Apple is designing by committee these days. It seems that Apple's "industrial design" (aka hardware) team, which is led by Jony Ive, is working very closely with Apple's "human interface" (aka software) team, led by Greg Christie. This kind of cooperation is something CEO Tim Cook has been pushing since
Scott Forstall
was booted from the company last year.
According to developers who spoke with Apple employees, Ive is pushing a "flatter" design that is more minimalist. But, we may be getting too excited because it seems the employees aren't expecting any big changes, and said the changes could be "more conservative". Any change is good change though.