Go, shorty, it's Beyoncé! Apple leaning on artists and labels to get more iTunes exclusives
5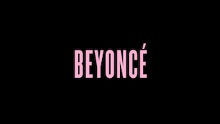 Streaming services like
Spotify
or Pandora, might have begun encroaching on iTunes territory, forcing Apple to react, as per the latest music industry insider rumors. LA Times reports that Apple has begun pressuring labels, as well as individual artists, to provide it with more exclusive content like the last Beyoncé album.
The surprise self-titled album broke digital records, and had sold more than three million copies, as of January. The album achieved "one more thing," too, as it establishes a precedent for iTunes, as a place where world-class album exclusives are born. This model has served well for entertainment juggernauts in the movie and TV series business like HBO, and now Netflix, with its original series, so Apple wants to double down on the potential, it seems.
Just as music downloads cannibalized CD sales, now streaming eats the pie of download services like iTunes, which holds the whopping 80% of the market. It's not that the iTunes' market share is eroding, just that the total number of sales is depressing, realizing a 12% decline year-on-year, in January and February alone. That is why Apple created its own
iTunes Radio
streamer, it seems, and is apparently looking to bolster its exclusives score, in order to ramp up downloads again.