Spotify offers free music streaming on mobile devices
9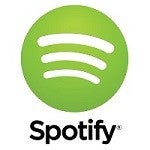 Spotify will be making mobile access to its service free of charge. Like many free streaming services, this will be ad supported and have limitations to feature access by users.
Up to now, Spotify has been a subscription service on mobile devices, $10 per month. There was a free ad supported option for users that accessed Spotify on their computers with a $5 per month subscription to remove advertisements.
Smartphone access to streaming services has exploded since then, so Spotify is, in effect, catching up with other established services like Pandora and Slacker. Now however, the field is even more crowded with iTunes Radio, Google Play Music and very stingy record labels that do everything they can to squeeze the highest fees from these services.
As for the user experience, you will be able to listen to the artists you want, but not necessarily the exact songs you want – it will be built around a shuffled list of songs. Previously established playlists should be allowed to continue if you opt to try it out.
source:
Engadget