Gmail update now allows images to automatically load on your messages
6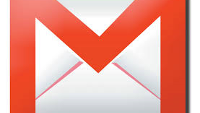 Google has rolled out an update for Gmail that does away with the "show pictures" option on your messages. From now on, pictures and images will automatically load when you open your Gmail. No longer will you have to explain to your parents that the reason why they can't see the picture of baby Sylvestor chomping on a pacifier is because they have to hit the link to enable the picture.
How can Google do this? By hosting the pictures on its secure servers first, Google takes the risk out of automatically loading pictures on your Gmail messages. The updated version of Gmail should soon be waiting for you at the Google Play Store under
My apps
. If it's not there now, it should be there soon, so keep checking.
By the way, in case you were wondering, the screenshot on the left shows that you can change the settings so that images will still require your permission before appearing. If you disable the new images support, you will be asked once again to tap on the link to show pictures.
source:
AndroidPolice