Leak shows popular Inbox features on Gmail
10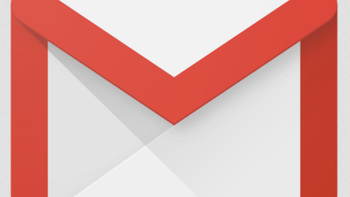 Google is expected to
shutdown the Inbox app next month
. The search giant wanted to use the app as a way to test new email features that could later be moved over to Gmail. Now that Inbox is shutting down, it seems that Google is testing some of the app's features on the Android version of Gmail.
A Reddit user
(as
spotted by XDA
) recently posted a screenshot that shows the new Material Design UI for Gmail, and more.
The Redditor claims that the screenshot came from a Google Internal Testing build and includes some features found on Inbox. One such feature is "Bundles," which groups similar email together making it easier for the user to respond to them all at once, and then delete the group with a single swipe. If you look at the screenshot, you'll see the heading Tech News, which reveals that Google is testing "Bundles" for Gmail.
The screenshot also shows that Google is testing users' ability to "pin" emails on Gmail. This feature, found on Inbox, will allow you to take an email that you need to read again, or follow up on, and return it to the inbox. You can also use this feature to "pin" emails you want to save, and sweep the others away. This will quickly clean up your inbox. And if you're in a rush, tapping on the pin icon at the top of the screen will show pinned email only, allowing you to focus on those missives that are important and need a response right away. And at the very top of the screenshot, a reminder appears; this is another Inbox feature that could end up in Gmail.
While we don't know when and if these and other Inbox features are going to end up in Gmail, it certainly would make sense for Google to do this with time running out on the Inbox app.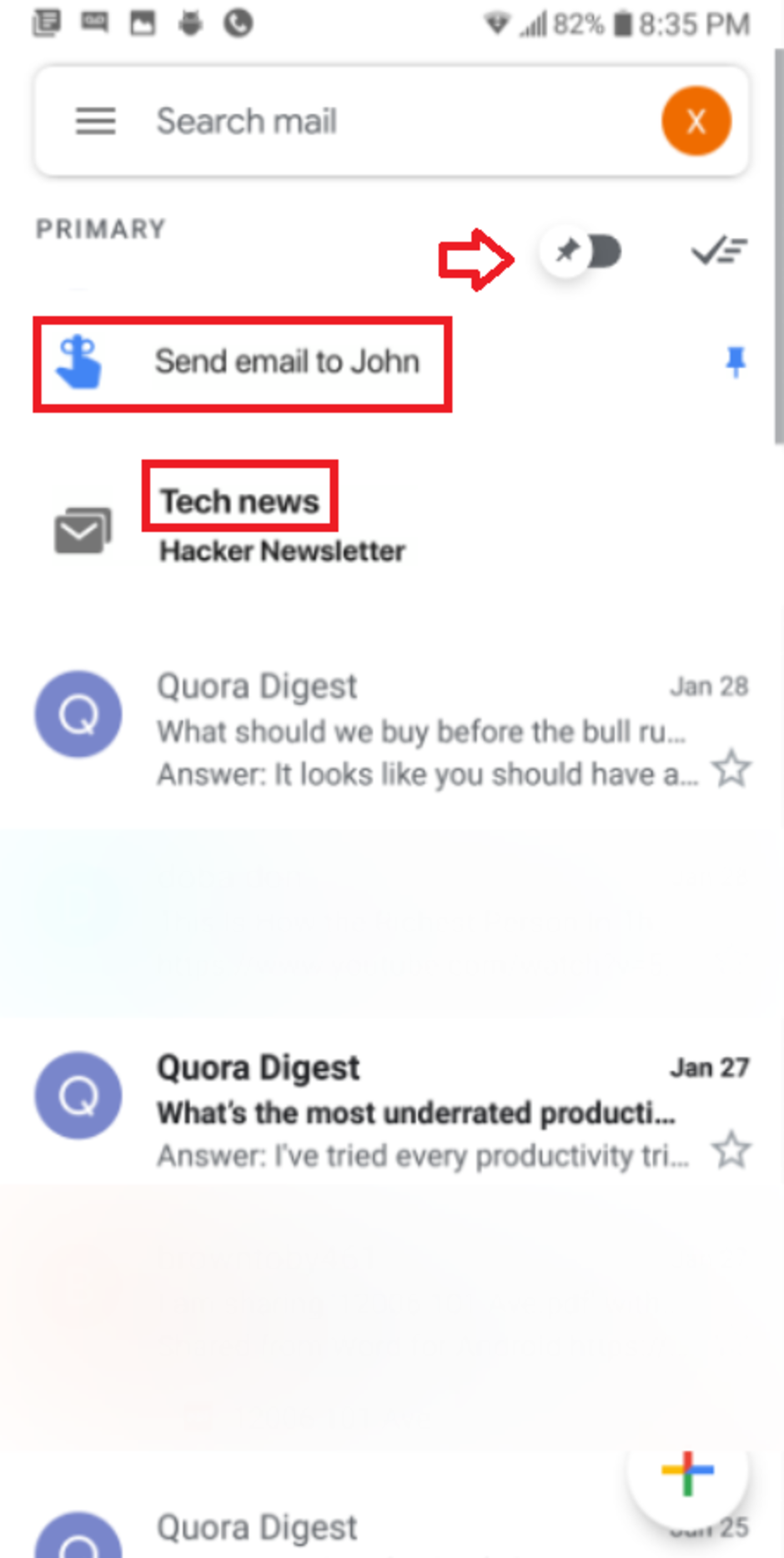 Leaked screenshot shows some Inbox features being tested on Gmail