Gionee A1 hands-on: An exotic monster from Asia with an excellent selfie camera
6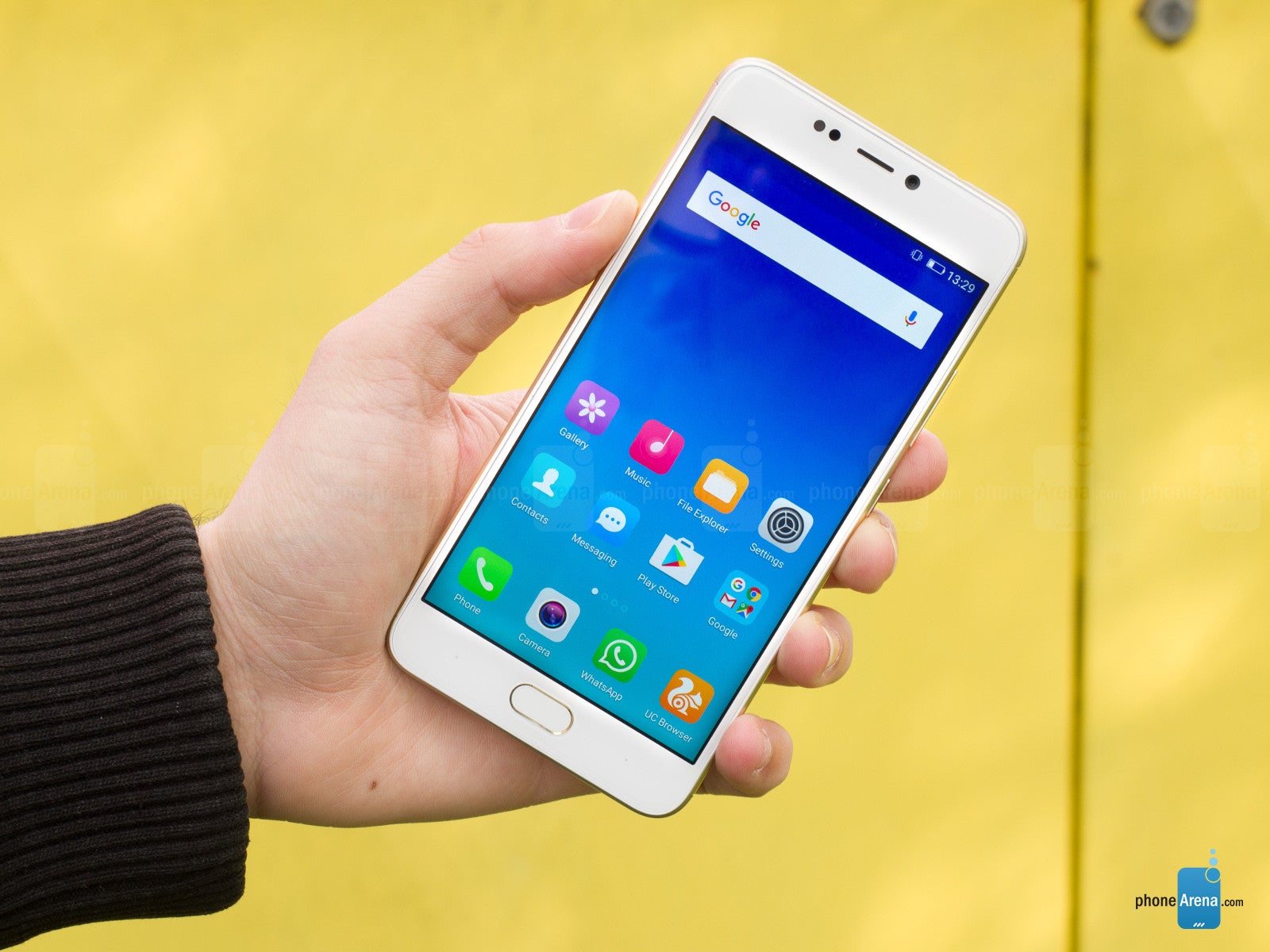 The Gionee A1, which got announced at MWC 2017, is one of those gadgets that you will probably never see in real life unless somehow importing one becomes a long-term goal of yours.
Manufactured in Gionee's Indian factory, it's a phone intended for the Indian market and definitely falls on the exotic side of the spectrum, because getting and actually using one every day will most often require you to adapt its weird quirks and odd features as they are definitely not as straightforward as iPhones and Galaxies. However, with its relatively affordable projected price tag of around INR21,999 (~$333), this one would potentially be an enticing offering for folks unwilling to shed a ton of money on a phone.
The Gionee A1 is a device that ticks those boxes - have a sit near the campfire and let us tell you more!
Design
Yawn.
Yawn, wake us up when something intriguing comes along, will you? The Gionee A1 uses the very same design language that can be seen on 8 out of 10 smartphones out there. With slippery metal aplenty, a clickable home button that doubles as a fingerprint scanner, a protruding camera, and low screen-to-body ratio, the A1 has nothing exciting going on in the design department. Still, it has a couple of merits — there's a well-pronounced lip separating the screen glass from the frame of the device which adds a bit of grip.
Aside from that, the A1 is relatively thick at 8.5mm and tips the scales at 182gr, which is a normally a bit too much for a 5.5-incher, but there's a perfectly logical reason for those dimensions - the phone carries a 4,010mAh battery in the trunk, which makes the overall size of the phone more bearable. It's mostly similar to a, say, OnePlus 3/3T in terms of size, though its thicker body makes one-handed usage a bit of an arduous task. Yet, it's not entirely impossible.
You will be in your right to assume that the Gionee A1 has stereo speakers due to the dual cutouts at the bottom, but don't be fooled, the phone has no stereo speakers. It also has no USB Type-C port - there is a good ol' microUSB port at the bottom.
So 2014
!
Display
Oversaturated AMOLED colors, we meet again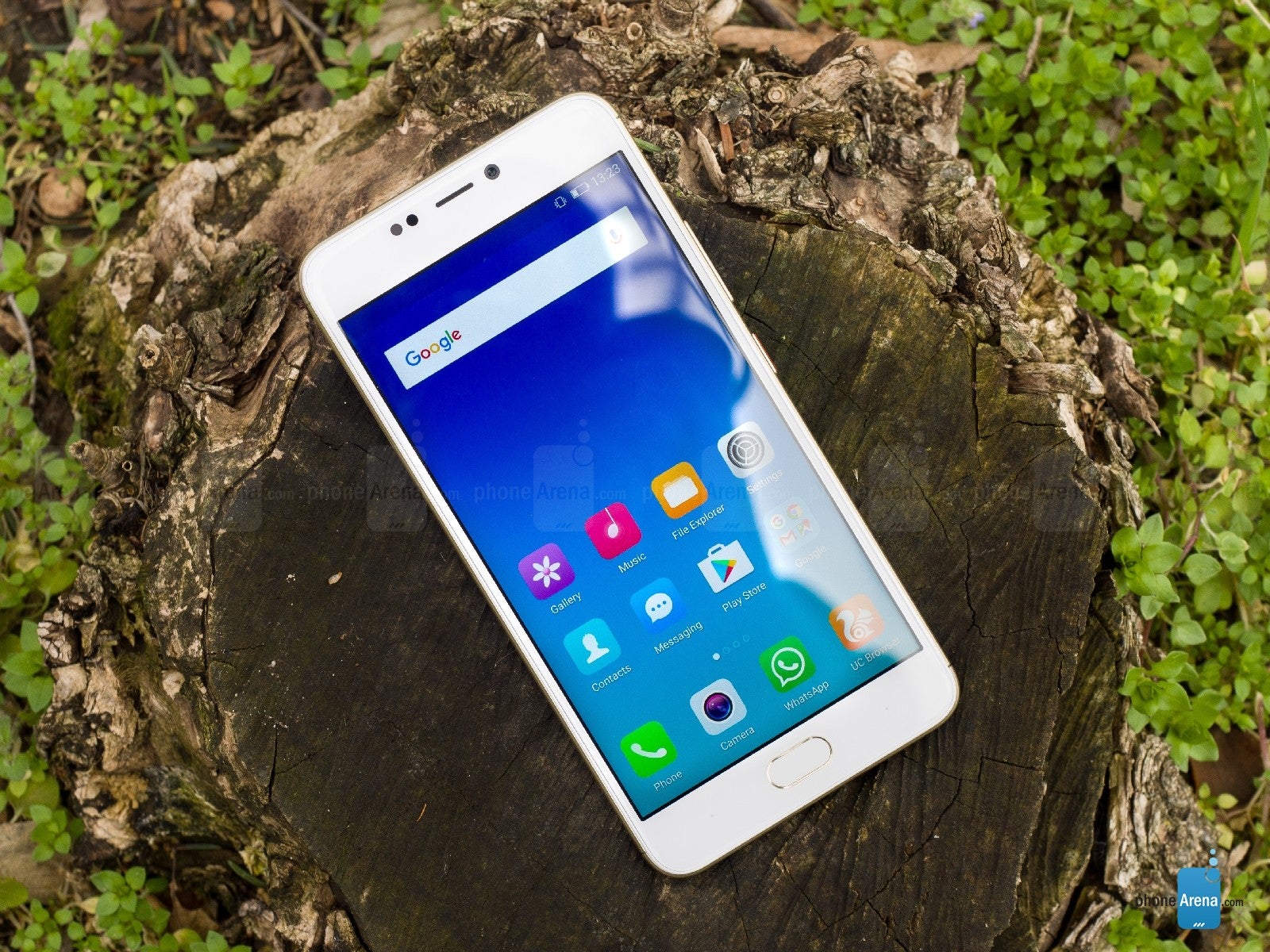 The Gionee A1 comes with a 5.5-inch Full HD 1080p AMOLED display up front, and that's okay - one shouldn't expect to stumble upon a pixel-rich Quad HD panel on a relatively affordable mid-range handset. What it lacks in sharpness, it makes up in maximum brightness and... inaccuracy. Although it will remain legible in direct sunlight, the display of the Gionee A1 will quickly remind you that color accuracy is the Achilles' heel of many AMOLED-equipped phones over the years. Oversaturated and unnaturally vibrant colors can be observed even with a naked eye. The onboard display tweaking feature provides little consolation as it can ever-so-slightly make the display's colors a bit more bearable.
Hardware and performance
Don't push things too hard and you won't get disappointed
There's a MeidaTek Helio P10 chipset inside the device. It comprises eight Cortex-A53 cores that can get clocked to as much as 2.0GHz. Sounds good on paper, but in real life, you're more than likely to encounter some performance issues if you push things too hard, especially when fast-paced 3D games are involved. Otherwise, the Gionee A1 feels perfectly capable and handling your daily app needs adequately. There's also 4GB of RAM which should be more than enough for anyone but the most devoted specs geeks out and about. The same applies to the 64GB of native storage, though data hoarders will be appeased by the microSD card slot aboard.
Finally, the 4,010mAh will most likely deliver good battery life, most definitely in the one-day-one-day-and-a-half range, which is great.
Interface and functionality
A quirky Android Nougat-based homage to iOS
Unsurprisingly, the Amigo OS interface on the Gionee A1 reminds us of Apple's iOS. From the iconography to the menu hierarchy, everything feels like Amigo OS is a close relative of iOS. For example, you get no quick settings in the notifications shade - these are placed in a Control Center-like shade that pops up when you swipe up from the bottom of the screen. It requires some getting used to because one does not expect a custom Android skin to be so similar with iOS in terms of basic functionalities, but there's a silver lining - the interface feels uncluttered and streamlined. It's also worth pointing out that swiping the home button left or right launches an 'edge apps' panel of sorts that lets you access a bunch of predefined apps. Somewhat similar to the way you use the edge panel feature on the Galaxy S7 edge & S6 edge.
The best thing about the Gionee A1's interface? It's running Android Nougat right out of the box. That's great given that certain new phones still come with Android Marshmallow out of the box — looking at you,
Galaxy A7 (2017)
and
Galaxy A3 (2017)
!
Camera
Surprisingly decent camera performance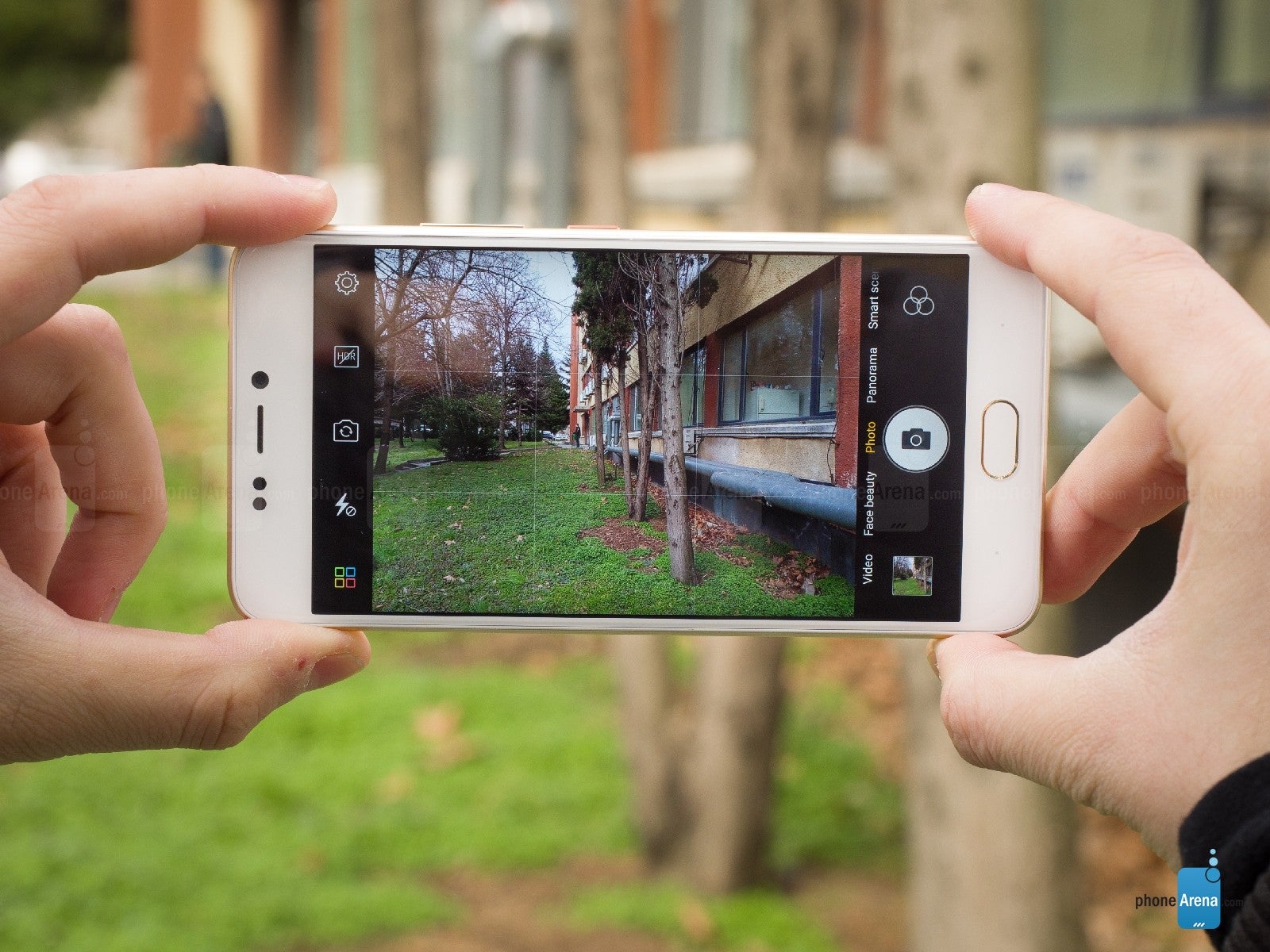 The highlight of the Gionee A1 is its selfie camera. That one is a 16MP snapper with fixed focus and an f/2.0 aperture and a flash to illuminate your face in dark lighting conditions. For the most part, we are content with the selfies the phone produces. Aside from being quite detailed, selfies turn out rather appealing - they have an adequate color temperature, hence turn out neither too cold nor too warm. The camera does a great job at recognizing the user's face and keeping it correctly exposed, which is crucial for self-portraits. The flash kicks in when the ambient lighting gets too dim and usually does a great job at illuminating your face.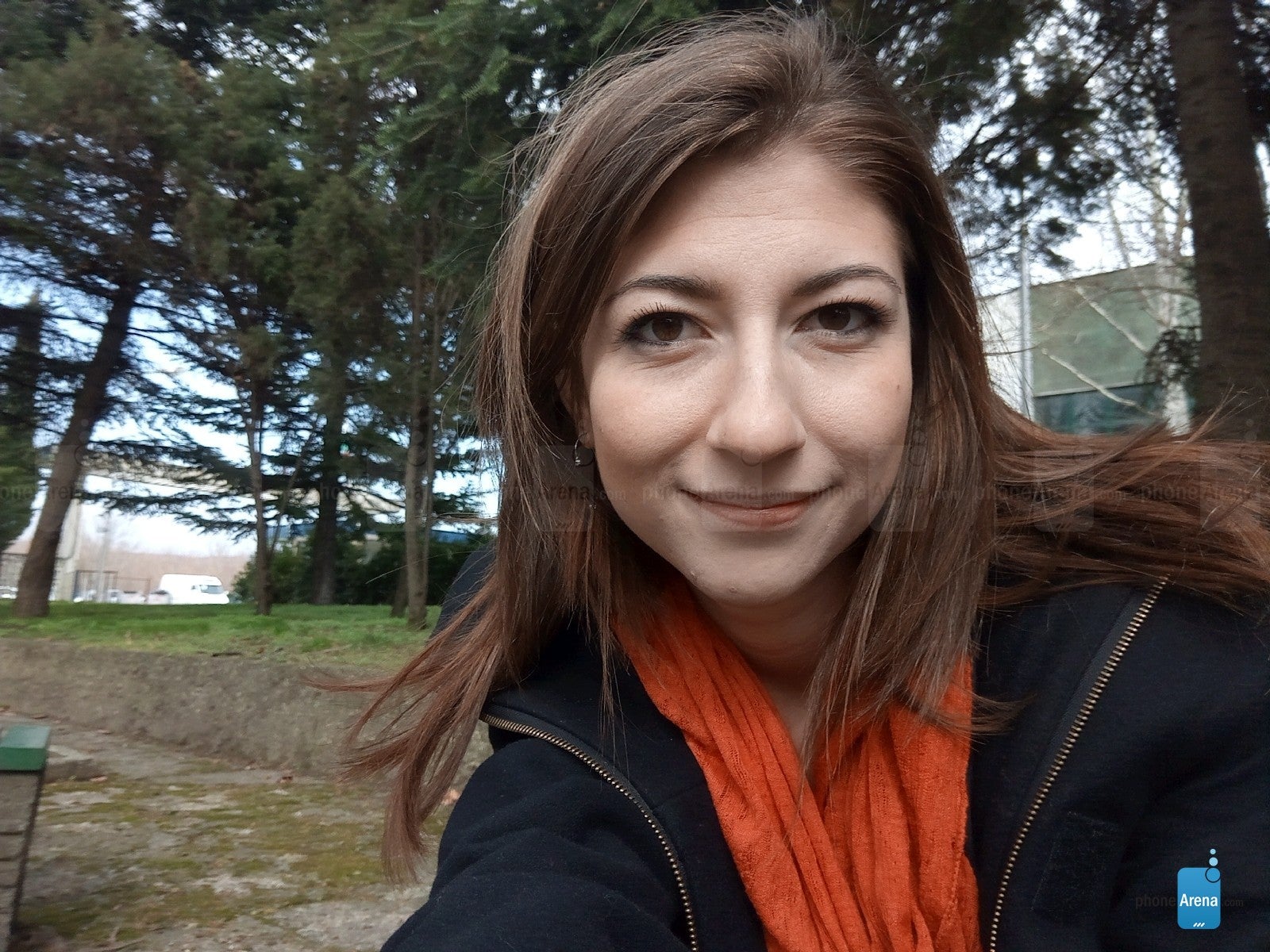 The rear camera is a bit less impressive in terms of specs, being a 13MP f/2.0 snapper, but it still does a decent job. Yet, it sometimes tends to underexpose and produces somewhat coldish pictures, which is a common problem for many mid-range devices of the ilk. When the lighting conditions are favorable, the images turn out pretty detailed, yet once the sun sets and you have to rely on artificial lighting, things tend to become a bit hazy and smudgy.
Expectations
The Gionee A1 looks like a good deal. It's far from being a 'steal', but for the projected price of around INR21,999 (~$333), you get a lot of phone, with neat specs, more than decent camera performance, and all the bells and whistles you might be looking for. There's nothing inherently wrong with that phone, as it ticks all the important boxes - solid design, big battery, acceptable performance, great camera quality, tons of storage, and snappy interface.