Get a handle on your inner world with these 5 mood tracking apps for Android and iOS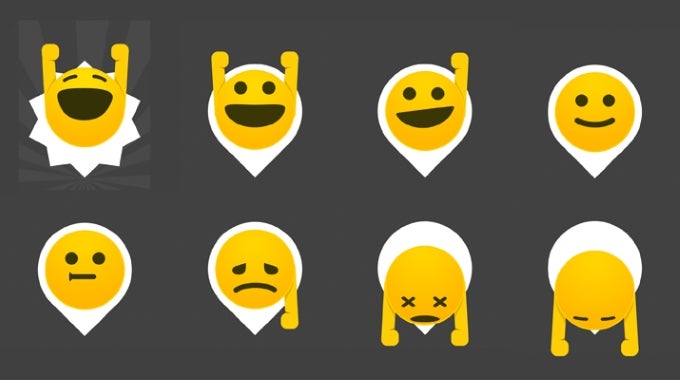 Sometimes life can make one feel like riding a roller coaster of emotions. Moods, thoughts, and feelings shift up and down at random, unpredictable intervals – making it difficult to stay grounded in reality. For better or worse, there's no such thing as manual controls for one's inner world, but thankfully, there are many ways to cope with whatever's bothering our brains.
Keeping a mood diary is often recommended by psychologists and therapists treating people who can't get a grip on their mood for one reason or another. It's also a source of interesting insight for the curious minds who want to know themselves better. There are smartphone apps designed to make mood diaries easy, fun, and engaging with their colorful visuals and clever interfaces. You have nothing to lose for giving them a try, so climb on board!
iMoodJournal
A journal, personal diary, and mood charting tool, this app can track mood, sleep, medication, symptoms, stress, anxiety, and energy levels. This way, it can help you discover the reasons for your ups and downs and lead you towards interesting discoveries about yourself. iMoodJournal uses a colorful, editable scale to rate your overall well-being and lets you record your thoughts, experiences, even facial expressions. The animated mood history chart lets you browse a history of mood records and establish associations between moods and experiences with hashtags. iMoodJournal also outputs summary charts to identify time-based patterns in your mood, going through your full mood history with weekly and daily average charts. Overall, a great app if you want to micromanage yourself in bespoke detail.
MoodPanda
Compared to the exhaustive iMoodJournal, MoodPanda is lighter on features and is better if you don't want to get involved in such detail. The app offers a simple happiness rating, letting you update your mood as often as you wish and add notes describing the entry. You can also share your findings with a community of over 100k users offering their insight and support. Your mood gets visualized in colorful graphs that let you see how your mood changed over days, weeks and months. MoodPanda is a good choice for an entry-level mood tracker.
Pacifica
Mood tracking aside, Pacifica offers a comprehensive toolkit for managing stress, anxiety, depression, and negative self-talk on your own. Rooted in cognitive behavioral therapy, Pacifica presents 25+ audio exercises for techniques such as deep breathing, muscle relaxation, positive visualization, and mindfulness meditations. It features psychologist-designed Paths that offer directed audio lessons and helpful activities for helping you with stress, anxiety, and depression. The mood tracker lets you rate your mood and feelings throughout the day, noting specifics and tracing patterns. You also have the option to set and track daily health goals for habits that affect anxiety, such as exercise, sleep, caffeine, and alcohol intake. Additionally, you can share stories, advice, and other content with Pacifica's peer-support community. While Pacifica is free to download and use, unlimited access to all tools is available through an auto-renewing subscription.
Moodtrack Diary
MD is a flexible app that lets you graph your moods on the fly and track them as little or as often as you want, whenever you want. You can look back and see your moods plotted over weeks, months, and years. The app works offline and syncs when you're online, issuing daily reminders (with push notifications) for its activity and securing your data with fingerprint lock.
T2 Mood Tracker
T2 Mood Tracker lets users monitor moods on six pre-loaded scales – anxiety, stress, depression, brain injury, post-traumatic stress, and general well-being. Custom scales can also be built. Users rate their moods by swiping a small bar to the left or to the right. The ratings are displayed on graphs to help users track their moods over time. Notes can be recorded to document daily events, medication changes and treatments that may be associated with mood changes, providing accurate information to help health care providers make treatment decisions.
ALSO READ