Get Google Pixel-like zero shutter lag on your Nexus 6P or Nexus 5X with this modified camera app
14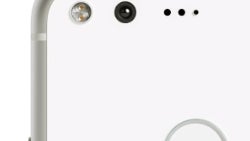 When compared against the Nexus 6P and the Nexus 5X, the new Google Pixels come with improved camera performance. Since this performance stems from both speedier hardware and optimized software, no software hack can fully duplicate the Google Pixel camera performance on your older Nexus handset. However, a software-only improvement is better than none at all, and if you're willing to sideload an app on your Nexus 6P or Nexus 5X, then you can dramatically boost the camera performance of your handset.
A modified Google Camera app created by Charles Chow allows Nexus 5X and Nexus 6P owners to shoot photos with zero shutter lag. The tweaked app is called the Camera NX V4 and is created by the same developer who ported the
Google Pixel home button animation to the Nexus 6P and Nexus 5X
. Here, just check out the demo video for an exemplification of just how fast Camera NX V4 is compared to the stock Google Camera app:
Commenting on the video demonstration above, Chow states:
My phone is running Android 7.1.1 beta, in the video, Camera is stock Google Camera, Camera NX is the mod version. You can notice the lag on stock camera, when using the modified version, no lag while I continuously tap the shoot button, but due to the hardware limitations, the camera slow down a bit at the end.

The Camera NX V4 app is not available in the Play Store, as this is an unofficial hack. However, if you're brave enough to sideload the app to your handset, you're just a few steps away from enjoying zero-lag shutter speeds on your Nexus 5X or 6P.
In the past few weeks, a great number of Pixel-exclusive software features became available for non-Pixel devices. Here are some links if you want to dive deeper:
What do guys think of this camera app mod? Does anyone feel that the speed of the camera on the Nexus 5X or 6P is something that Google itself should be attempting to improve?