Gameloft releases an official, eye-catching trailer for Modern Combat 5: Blackout
23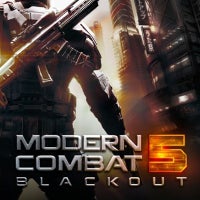 The
upcoming fifth installment of Gameloft's mobile FPS
game series, Modern Combat 5: Blackout, is
due out this Thursday, July 24
. The developer already released a
video preview of the game at this year's E3
, which showcased the jaw-dropping graphics of the much-anticipated game. Probably in order to soothe the crowd of eager fans (or probably to boost their impatience), Gameloft released an official trailer for the action-packed game, which reveals more about the gameplay and the spectacular, console-grade visuals of Modern Combat 5: Blackout.
Just like in the previous Modern Combat games, the latest one will take you on an military-centric trip around the globe, such as Venice, Italy, and Tokyo, Japan. Sightseeing won't be present in its purest form, however – you'll be involved in tense urban battles against a terrorist organization, which got hold of some weapons of mass destruction. Modern Combat 5: Blackout will put your reflexes and first-person-shooter skills to the test.
According to Gameloft, the game will initially land on iOS and Android, while its Windows Phone will be released shortly after. The game will cost $6.99 and won't come with any in-app purchases. Modern Combat 5: Blackout will come with multiplayer, but unfortunately, it won't be a cross-platform one, meaning that if you have an iPhone, you won't be able to play against Android and WP gamers. Hopefully, that won't be a dealbreaker for you.
Without further ado, scroll down and check out the arresting trailer of what has the potential to be an even more spectacular game down below.
source:
Gameloft
via
TouchArcade