Modern Combat 5: Blackout coming soon to smartphones and tablets
5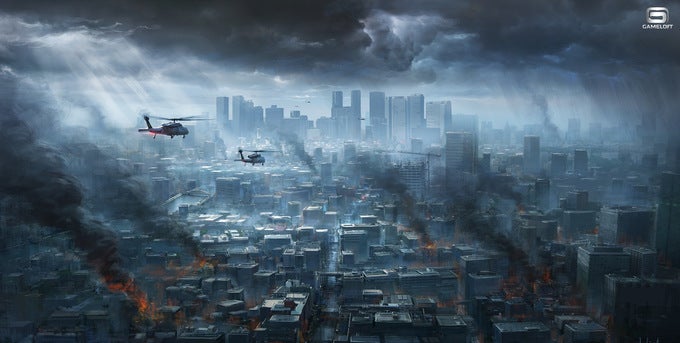 If you're serious about mobile gaming, then you've surely come across Gameloft's many premium titles, available on anything from iPhones and iPads to Nokia's Asha lineup of handsets. And one of the studio's most popular game series is Modern Combat – an action-packed first-person shooter boasting millions of downloads across multiple platforms. However, it has been well over a year since the latest installment, Modern Combat 4: Zero Hour, was released. The time seems right for a sequel to come, don't you think? Well, that's exactly what's launching in the coming weeks.
Today, Gameloft shed some light on its upcoming title called Modern Combat 5: Blackout. Once again, fans of the series are promised an action-packed adventure across the globe in a single-player campaign that is more intense than ever before. The story is set to begin in Venice, Italy, where Phoenix is sent to protect a transport of WMDs. Then troubles begin, of course, caused by a well-armed group of terrorists. From then onward, the players will embark on a series of compact and dynamic missions. Further in the game, the action will take place in Tokyo, where players will have to fight in
"total anarchy".
Furthermore, Gameloft is promising that the fifth Modern Combat game will be visually stunning.
That's all we have for you at this time, guys. Stay tuned as Gameloft will be announcing further details about Modern Combat 5: Blackout in the coming weeks.