Gameloft previews Asphalt 7, Amazing Spider Man for Android on video
7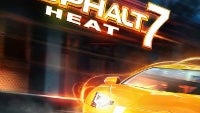 Gameloft releases some of the most addictive titles for Android with the Asphalt series probably being in the forefront and now the latest addition to the franchise, Asphalt 7, got its official video teaser along with a new game that the software developer will launch soon - Spider Man for Android.
First, the racing legend
Asphalt 7: Heat
, the successor to Asphalt 6 looks to take the graphics up a notch and allow you to race in exotic locations like Shanghai, Hawaii, Moscow, and also Miami, London and others. The cars now come with more details, and they look more realistic handling better shadows and reflections.
The other new release by Gameloft is entitled the
Amazing Spider-Man
and it's expected to launch along with the new movie around July 3rd. The game will put you in the role of Spider Man clearing the New York streets of villains. The game trailer shows another exciting new release with great graphics, which you can see below. Stay tuned for more details as they come up.