Galaxy S9 and S9+ Q&A session: Ask your questions here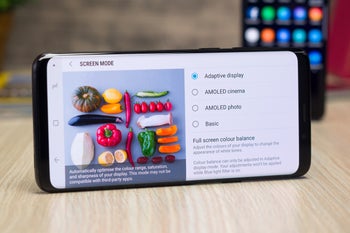 And just like that, the
Galaxy S9
and S9+ have been on the market for nearly a week now. They are not massive improvements over their precursors, the
Galaxy S8
and S8+, but that's normal - after all, it's really hard to come up with meaningful innovations for those two devices, which were already as close to perfect as it gets.
We've already reviewed both the Galaxy S9 and S9+ at large and found them to be superb upgrades for consumers coming from device like the
Galaxy S7
or S6, but those with a Galaxy S8 or S8+ probably shouldn't upgrade due to the merely subtle improvements that won't justify the purchase.
Now, in case you're on the fence whether you should upgrade or not, we could probably help by answering any of the questions you might have regarding the two phones.
FEATURED VIDEO
Armed with a Midnight Black S9+ and a Coral Blue Galaxy S9 in our hands, we are ready to tackle any query you might have. Go ahead and ask!