Samsung Galaxy S9 and S9+ review: 10 key takeaways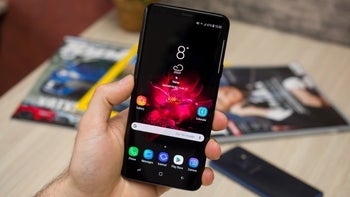 We have just finished our
detailed Galaxy S9 and S9+ review
, but if you don't have the time to read through the whole thing right now, you may as well look at this more concise version that sums up the 10 key review takeaways, the 10 things that you should know before buying a
Galaxy S9
.
Here, we look at the key features and draw comparisons to last year's S8 models as well as to other competitors starting with the iPhone and going to top Android dogs like the Google
Pixel
series.
We start with the most notable feature, the new camera. Is it really as great as Samsung claims it is?
1. Camera: photos turn out better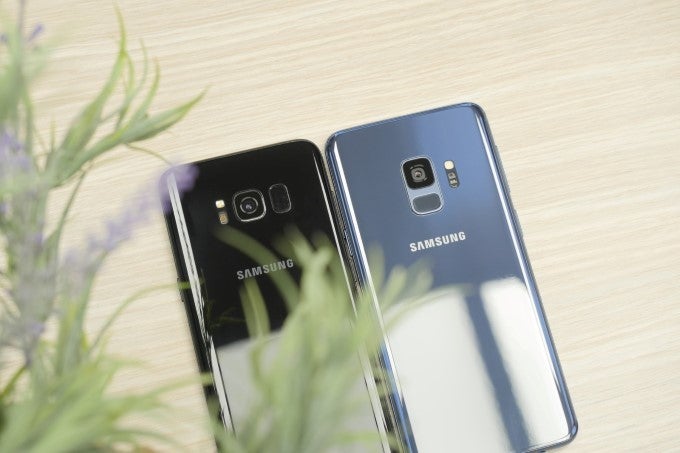 Samsung claims that the S9 series "reimagines" the camera and touts the new variable aperture system as the next big thing in phone photography. You have two aperture options on the S9 phones: f/1.5 which is wider and lets more light in, but is only used when it gets really dark, and f/
2.4
which looks sharper and is used most of the time. The switching between the two is automatic, but you can also manually select which one to use in the Pro camera mode.
In reality, photos on the S9 look different than the S8, but the difference will be more evident to enthusiasts rather than the regular user. Gone is the artificial oversharpening of earlier Samsung phones, images are less contrasty and more natural, more balanced, and colors are also warmer now. We like this new look, but again, it's more of a subtle difference than a complete overhaul. Samsung remains the industry leader when it comes to the amount of resolved detail, no other phone comes close to it in this aspect.
At night, when the f/1.5 aperture kicks in, photos turn out brighter and with slightly higher dynamics, with more detail than on others. But again, when you compare to the S8 and Note 8 the difference is very subtle. When you compare to the competition, photos look good, but are not quite on par with the excellent Google
Pixel 2 XL
that captures more dynamics and blurs the highlights less at night.
2. Performance is still not as smooth as on a Pixel/iPhone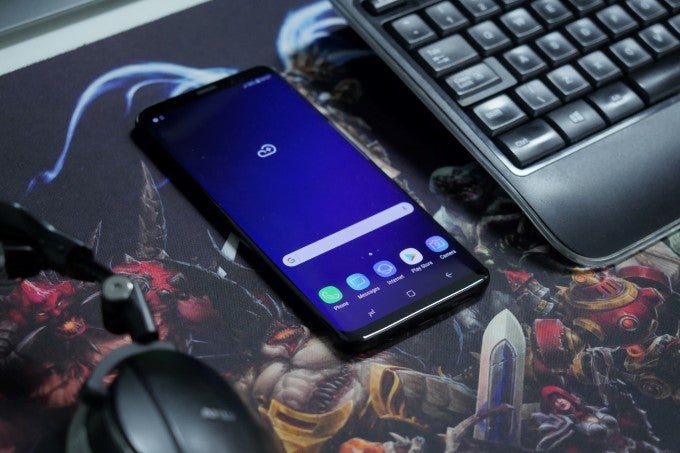 With the Snapdragon 845 on board and one more year to perfect the Samsung Experience custom Android user interface, you would think that Samsung could finally make the S9 run completely stutter free at a buttery smooth 60fps. The Google Pixel has set the bar high on Android with its beautifully optimized smooth performance, and the iPhone also boasts very smooth animations. Regretfully, the S9 series still stutters a bit and drops a frame here and there. It's not that the phone is slow, it is that you do notice when it drops those frames and this makes the whole experience feel a bit choppy.
In benchmarks and games, you will not feel this: the performance is sufficient there and games run well, it's just that the Samsung Experience itself does not seem to be perfectly optimized.
3. Display is still fantastic, industry-leading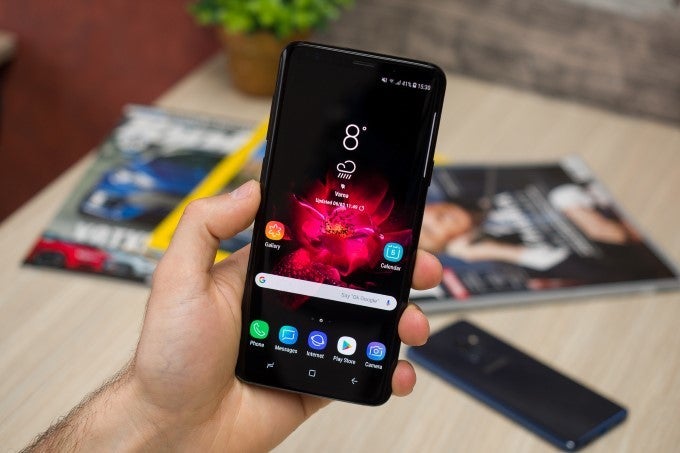 The one area where Samsung phones are clearly ahead of the pack is display technology. The S9 and S9+ with their 5.8" and 6.2" Super AMOLED displays set the bar high. The bezels are slightly thinner than before and these are even better "Infinity Displays". By default, they are set to the Adaptive colors mode that makes everything appear vivid, cheerful, better-than-life. These intentionally oversaturated colors are not accurate by any definition, but they look flashy and good nonetheless. Samsung also gives manual color control in display settings, where those who care about absolute color accuracy can fine tune their experience.
4. Battery life is basically unchanged, even slightly worse in our tests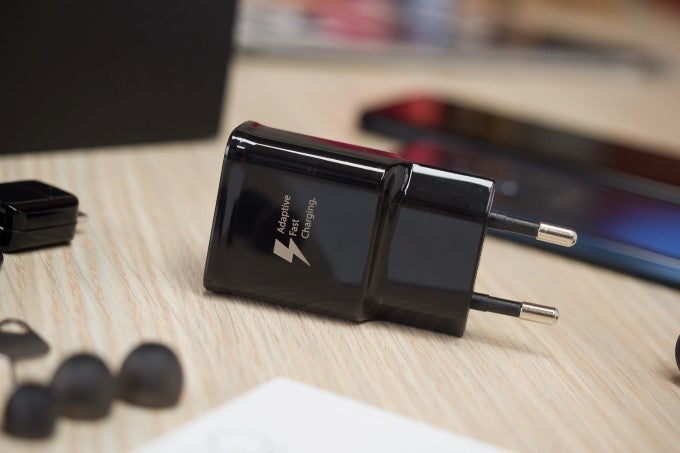 With a 3,000mAh battery on the S9 and a 3,500mAh cell on the S9+ battery capacity is unchanged from last year's S8 and S8+. In our real-life experience with the phones, they get through a full day of use - even the longer days - without a problem. However, in our battery life test, we noticed that the scores of the new phones are actually slightly lower than on the S8 series. This is probably attributable to the new chip drawing more power, but is nonetheless something that you should keep in mind. Compared to other phones, the S9 series are rather middling in terms of battery life.
The two phones also come with fast charging support and a fast wall charger is included in the box. Both also support
wireless charging
, but in order to use it, you would need to purchase a separately sold wireless charger (which is very neat and also doubles as a dock).
5. AR emoji are a gimmick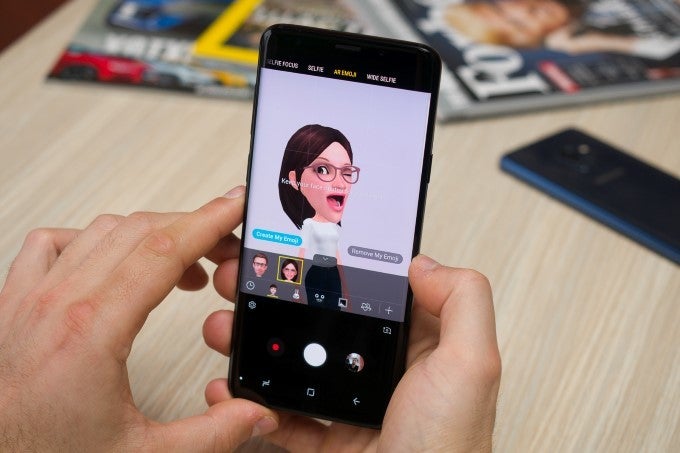 The marquee AR emoji feature on the S9 is a gimmick. We tested this on a few people, and while the AR emojis looked good for some, they looked plain creepy on others. The feature is definitely more of a miss than a hit: it seems that Samsung tried to copy Apple's animoji, which are fun animal avatars that use sophisticated 3D face tracking, but with Samsung's AR emoji the face tracking is very basic and overall, it does not look great. There are also a bunch of animal avatars that you can pick from, but all of them look very poorly drawn and even unfinished. You can also use the AR avatar you create for yourself as a sticker pack across various messaging apps. This is probably the most useful part of the AR emoji experience, but it still feels limited and gimmicky.
6. Super Slo Mo video feature is cool, but how often will you use it?
The S9 and S9+ can now shoot super slow
motion
videos at 960fps, or 30 times slower than real-life events. The videos look epic. Every single action is slowed down so much as to make even mundane actions look different, interesting. Quality is only 720p (it is actually very grainy and looks of even lesser quality), but the feature is a fun gimmick. It's a bit finnicky to get right in auto mode, where the phones are supposed to automatically detect motion and automatically record a video, but in manual mode it works fine. Will people use this on a daily basis? Definitely no, but it's still a cool gimmick to have.
7. Videos at 4k 60 fps look great, but take up a lot of space
A new feature that videographers will appreciate is 4K at 60 fps. The higher frame rate makes every movement appear smoother and the quality is outstanding. The one caveat with this mode is that videos take up nearly double the space of a regular 4K30 clip (which is already huge), so consider investing in a good-quality microSD card if you want to record a lot of those 4K60 videos. One more limitation is that you can only record 4K60 clips of up to 5 minutes. For all else: quality, focusing speeds, everything is top notch with the S9 video recording and we would say that the phone is among the very best tools for recording video.
8. Bixby is still not as great as Google Assistant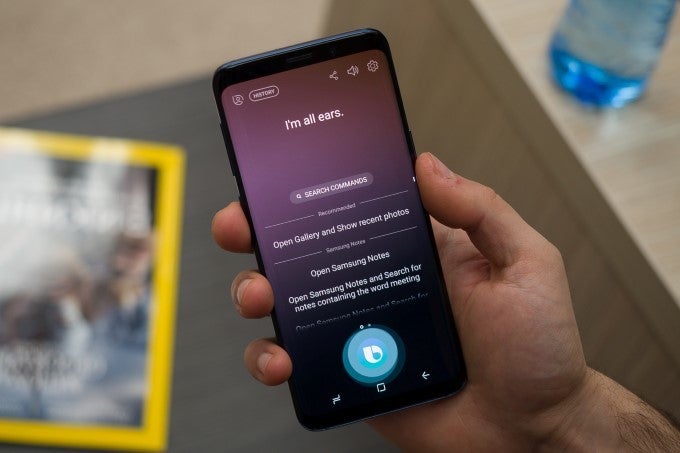 Bixby is Samsung's take on a smart assistant has access to in-depth phone features and settings that other assistants do not have, but it still needs a lot of work in terms of voice recognition and knowledge. Those shortcomings become apparent when you try using Bixby alongside the fast, knowledgeable and overall excellent
Google Assistant
, the ubiquitous Alexa on Amazon Echo products and even Apple's Siri.
Yet still, Samsung insists on having a dedicated Bixby button on the S9 series. We hope the Bixby experience improves with time, but at the moment, we would rather use a different assistant and disable the Bixby button altogether (
here is how to do it
).
9. Fingerprint scanner is in a better place, but still too small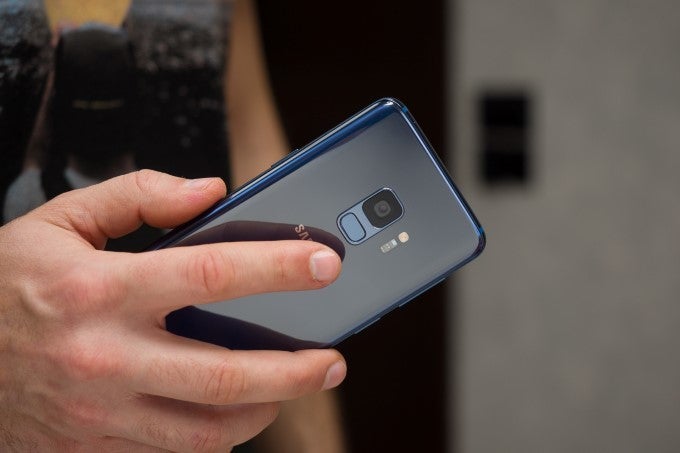 The weird position of the fingerprint scanner right next to the camera on the S8 series was probably the biggest annoyance with the phone. So we are glad that Samsung finally fixed this flaw with the S9: the fingerprint reader is now below the camera in a much more sensible position. Is it ideal? Well, not exactly. The scanner itself is a bit smaller in size than your average fingerprint reader and we still accidentally touched the camera lens a few times when reaching for it, but it's better than before.
There is a new Intelligent Scan option that combines the use of iris recognition and face recognition into one new and secure way to unlock your phone. It's better than its components, but it still has a quite high miss rate and is not as reliable as the good old fingerprint scanner. In this regard, the competing 3D scan of Face ID on the
iPhone X
is way more reliable and secure.
10. The new dual, front-facing loudspeakers sound awesome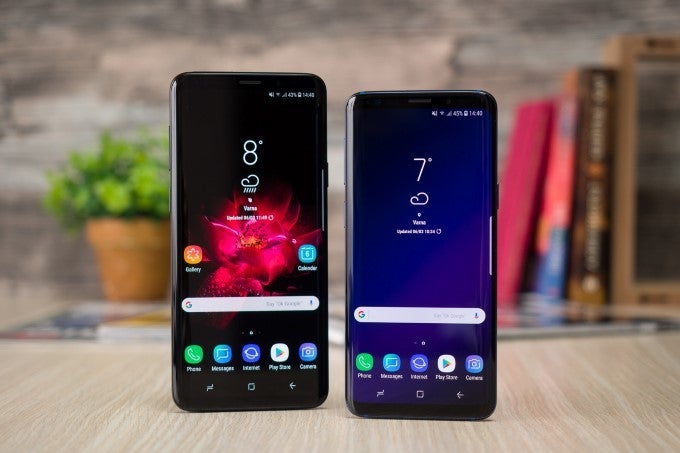 Last, but not least, sound quality has improved a great deal on the Galaxy S9. It now comes with a set of stereo speakers: one firing from the bottom and a second one embedded in the earpiece. They sound great and are a huge improvement from the tinny, unimpressive sound from the loudspeakers in last year's S8. Most top tier phones now have similarly high quality speakers - the
iPhone 8
series and the iPhone X, the
Pixel 2
series and more - so Samsung is not leading the pack, but it's still nice to see these improvements.
There is also a new set of AKG
earbuds
in the box that are better than your average phone buds. They are clearly better constructed, sound better and feature a neat braided cable that does not get tangled as easily.
Final words
Overall, the Galaxy S9 is all about small improvements in various areas, not a radical change or overhaul. Is it worth upgrading to it from an S8? The answer to this question is most likely a 'no'. Think of the S9 more as an S8 "s" edition, a good one, but not one that will change the world.