Galaxy S4 with Snapdragon 800 and LTE-A appears on Orange as S4 Advance
15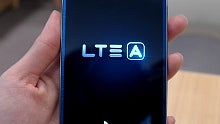 Samsung is apparently not keeping the improved
Galaxy S4
with Snapdragon 800 processor and LTE-Advanced support for Asian customers only. Coded GT-I9506, the phone just popped up on Orange France, rebranded as the Galaxy S4 Advance, just like
it appeared on Swedish carriers recently
, as well as German ones.
So far we had it outed in Korea, dubbed
Galaxy S4 LTE-A
, taking advantage of the blazing download speeds on SK Telecom's new 4G network. Japan's DoCoMo could also brag with a
Galaxy J
, which is essentially a Snapdragon 800-laden S4, too, though this one sports 3 GB of RAM like the
Note 3
.
Now Samsung is bringing the upgraded Galaxy S4 Advance to the good people in France for EUR 70 on a two-year contract, and one can only hope the speedy sibling of Samsung's top-selling flagship will spread around the globe soon, maybe even cross the pond stateside. See what a difference LTE-Advanced makes compared to a regular 4G network in the S4 LTE vs S4 LTE-A download speed test below.