Galaxy S10's in-display finger scanner may detect blood flow and heart rate
18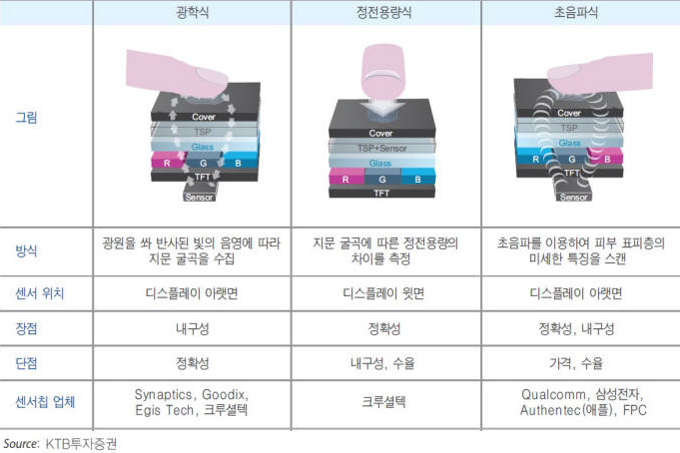 Samsung may have picked Qualcomm's in-display finger scanning tech for the S10
Samsung has a 10th Galaxy S down the pipe, and it seems determined to redefine popular flagship smartphone design with it, at least to the extent possible within today's steel-and-glass bodies that abound. The anniversary Galaxy is shaping up to be a powerhouse in terms of internals, with the
first 7nm chipset used by Samsung
, but it's the design we are most interested in, as the
Infinity Display
build that debuted with the
S8
, while still one of the greatest out there, will be old news in the first half of next year, when the S10 is likely to be introduced.
Today, Korean media is
reporting once again
that Samsung will have at least one ace up its sleeve when it comes to design - a fingerprint scanner that is embedded under the screen, rather than occupying some uncomfortable place below a huge display, or on the back of the handset, as it is now.
In-display finger scanners
are a perfect solution to many ergonomic ills that currently plague phone biometry, and, if Samsung manages to pull this under-screen reader on a massive scale, that would be quite the achievement indeed, and a step before the competition.
Samsung has been reportedly choosing between three types of solutions, a summary of which you can see above, offered by different companies, and may have stopped at Qualcomm's ultrasonic tech in the end, says an analyst report. It works through up to 1.2mm OLED display package, supports navigational gesture recognition, can wake up and unlock your device under water, and, last but not least, can even detect blood flow and heart beat for the ultimate in finger biometry identification.
The three types of tech that can be utilized - ultrasonic, optical and capacitive - have reportedly been probed by Samsung numerous times since the days of the Galaxy S8, but there hadn't been a sufficiently good solution so far in terms of scale, cost and reliability. However, Qualcomm's new sensor has been sampling to customers since the latter part of last year, and
Vivo
, as well as
Huawei
, already have phones on the market with in-screen reader, so, feeling pressed, Samsung has apparently decided that third time is the charm, and we can't wait to see what it has in store for us come Galaxy S10 time.
Recommended Stories