Galaxy Note 7 customers might get a discount on the Galaxy S8 or Galaxy Note 8
34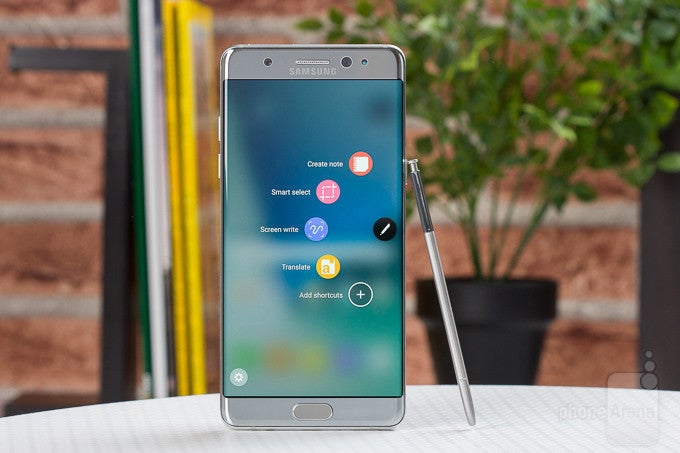 According to a new report from the Korea Herald, Samsung is considering whether it should offer discounts on
next year's Galaxy S8
or Galaxy Note 8 to those who've purchased the
Galaxy Note 7
. The source, quoting an unnamed industry source, says that Samsung executives might decide to offer these discounts in an attempt to pacify displeased Note 7 owners.
As we've previously reported, Samsung is already offering some incentives in an attempt to get people to return their Galaxy Note 7 units. In the US, Galaxy Note 7 customers get $25 when they opt for a full refund or when they replace their Note 7 for a non-Samsung device. If customers decide to replace their Note 7 with another Samsung phone,
they get $100
that goes on top of any potential price difference, which is fully refunded.
Offering discounts on the upcoming Galaxy S8 / Galaxy Note 8 to Note 7 owners might be helpful in keeping Samsung fans loyal. Some surveys show that the entire Note 7 fiasco has caused
severe damage to Samsung's reputation
, with some displeased Note 7 customers claiming that they'll never purchase a Galaxy smartphone again. Perhaps a good discount on the upcoming Galaxy S8 might help to partially reverse this trend.
The source mentions that such additional discounts could incentivise Galaxy Note 7 owners to return their handsets. Although the latest Note is now considered a fire hazard, reports show that a large number of customers have yet to return their handsets while others consider
keeping their phones for good
. Samsung is planning to complete its recall by the year's end. As such, chances are that such discounts will be time-limited so as to help Samsung to meet its deadline. At the moment, however, this information should be treated as nothing but an unconfirmed rumor.
What do you guys think, can Samsung buy your loyalty with discounts on its upcoming flagships?