GDR2 update brings problems to certain HTC 8X units
15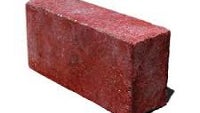 It seems that the recent GDR 2 update for Windows Phone 8 might have brought an unwanted feature with it, if you own the
HTC 8X
. According to complaints from some owners of the model, after the update was installed, their phone froze. Most times, it happened while music was playing. Since a battery pull is not possible with the 8X, the recommended key combination (press on power while holding volume down) should have rebooted the phone, but in this case, it did not work. Those whose HTC 8X suffer from the problem are reporting that a full battery drain also isn't the answer.
While this is apparently not an issue affecting a great number of HTC 8X owners, those who do have the problem are stuck with an unusable brick of a phone. T-Mobile subscribers with the phone are supposed to
receive the update
on Monday. The update brings Data Sense, which allows users to get a better grip on the amount of data they have consumed, an FM radio, and a way for owners of the phone to finally delete those
unnecessary duplicate files that ended up in isolated storage
, consuming some of the phone's free unused storage capacity.
Let's hope that it also doesn't bring the bug that is causing HTC 8 X owners to lose their phone and gain a paperweight. We will keep an eye on this story and see what HTC and Microsoft are doing to
make this right
for those whose phones no longer work.
source:
WPCentral