Future smartphones might respond to spoken commands, even in sleep mode
16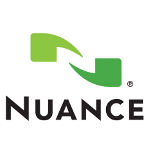 Nuance Communications provides voice recognition technology to handset manufacturers. You might be familiar with the company's
"Dragon Go!," a virtual assistant application
, and some believe that Nuance provides the voice for Siri. Nuance is said to be working on a technology that would allow to talk to your smartphone and have it respond, without even touching the device,
even when it is in sleep mode
. According to Nuance Communications' chief technology officer, Vlad Sejnoha, the company is talking to chip manufacturers, looking for a way to embed this technology on a chipset and use very little power.
verify that its owner is the one speaking to it
. That will require improvements in the current technology so that the owner's voice can be distinguished from amongst everyday chatter and background noises.
There could be some privacy concerns about this type of functionality on a smartphone. The Nuance executive wonders if people will adapt to a technology that is
always listening in to your conversations
at some level. There might be some fear that things you are saying are being recorded on your phone and could get hacked into and discovered . So while this could be a useful feature for future smartphones to offer, it might require some additional trust on the part of smartphone owners.
source:
MITTechnologyReview
via
BGR