Fortnite competitor Apex Legends may come to mobile soon
8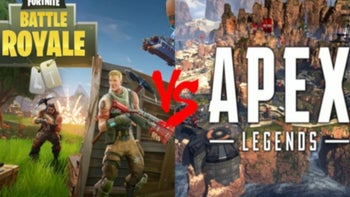 EA's Apex Legends new smash hit raked in no less than 25 million players one week after launch. Developed by Respawn, the studio that brought us the Titanfall franchise, Apex Legends is close to becoming a real phenomenon after hitting 10 million players in 72 hours.
The battle royale game is currently available for free on PC, PlayStation 4 and Xbox One, but it may soon be brought to mobile devices to better compete with the likes of
Fortnite
and PUBG. During the
Electronic Arts Q3 2019 earnings call
, Andrew Wilson, CEO of EA Games, said that his company is looking to bring Apex Legends to Android and iOS devices.
We are looking at how to take the game to mobile and cross-play over time, and I also expect that this game will have tremendous value in Asia, and we're in conversations about that.
Although Apex Legends is a free-to-play game and players can choose to continue to play all the way through the game and earn in-game currency so that they can level up and buy new, unique cosmetic items for their character, there will be different monetization opportunities built inside the game.
For example, EA plans to introduce a direct purchase option that would allow players to buy cosmetic items and at times buy new legends (heroes). Of course, since Apex Legends is not a pay-to-win game, these items won't give players an advancement in play.
Apex Legends will offer so-called Apex packs, which are very similar to a loot box mechanic, which players can get if they don't want to purchase direct. Once again, everything inside these boxes will be purely cosmetic, which will only differentiate how your character looks in the world.
All these monetization mechanics will be included in Apex Legends in the coming months, and will most likely be available on mobile as well if EA decides that the game would gain enough revenue to justify the new launch.