Fortnite rakes in $300 million on iOS in 200 days
24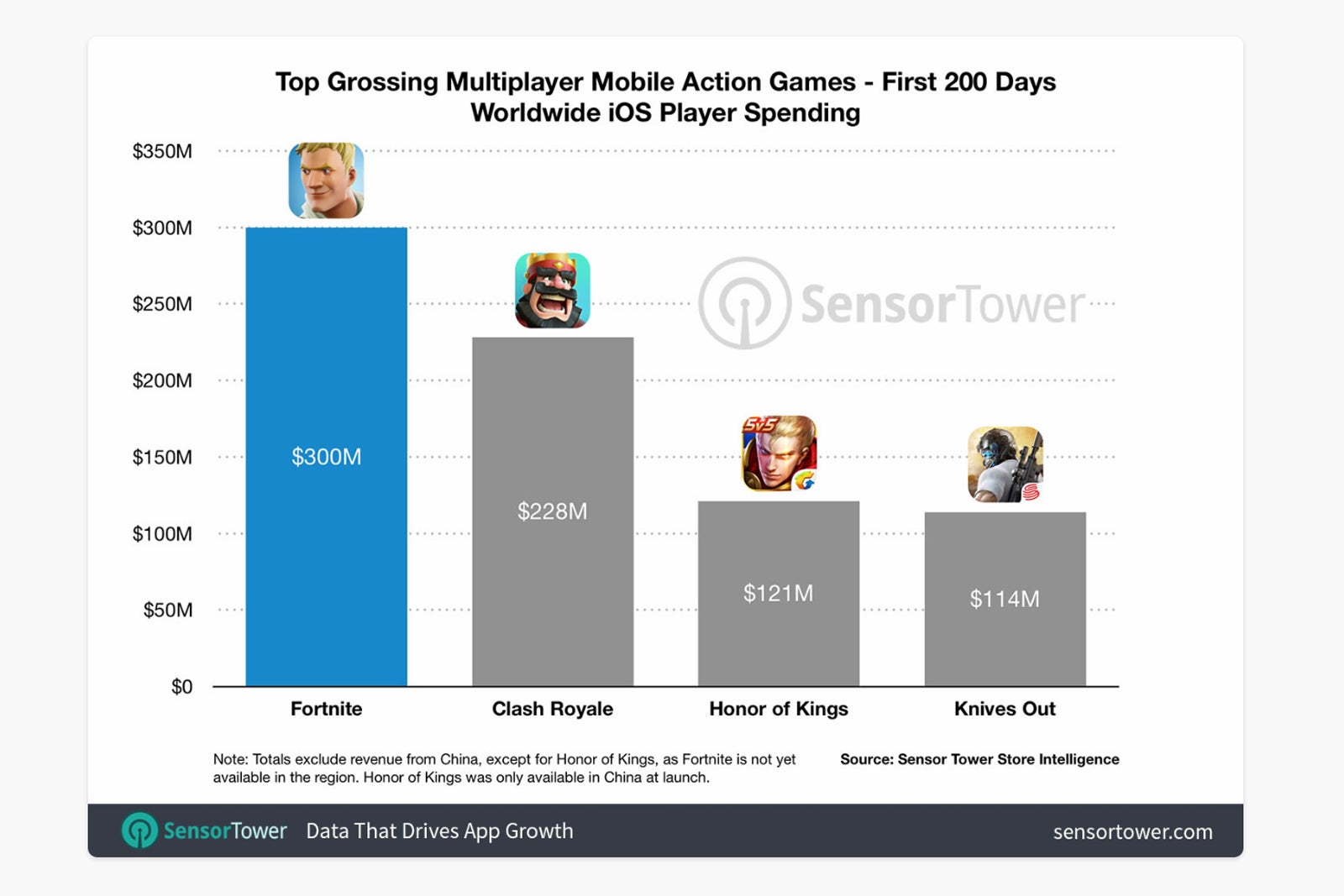 The mobile version of Fortnite, particularly the iOS release, has been a huge hit, according to marketing intelligence company Sensor Tower. The analyst's latest report reveals that the iOS version of Fortnite has raked in $300 million in the 200 days since its launch on the platform (March 15).
These numbers are hardly surprising considering Fortnite's clever business model – a free-to-play game that's available on pretty much every relevant system on the market and is earning money mainly from in-app purchases of cosmetic unlocks. Fortnite also has a PvE mode called "Save the World", which is not free, but the amount of money the game is making comes primarily from the aforementioned cosmetics. Adding to this is the fact that players can make in-game purchases on any platform, using Fortnite's V-Bucks currency, that can then be synced with their account on other platforms.
Sensor Tower's latest report reveals that Fortnite has made $300 million in its first 200 days on iOS. For context, Clash Royale — another hugely popular free-to-play mobile game with in-app purchases — earned $228 in its first 200 days.
Players worldwide have spent an average of $1.5 million per day in the iOS version of Fortnite since launch and about $2.5 million since Season 6 arrived on September 27, Sensor Tower claims.