Free V-Bucks, skins and Fortnite on Android debut, are you getting the Note 9?
16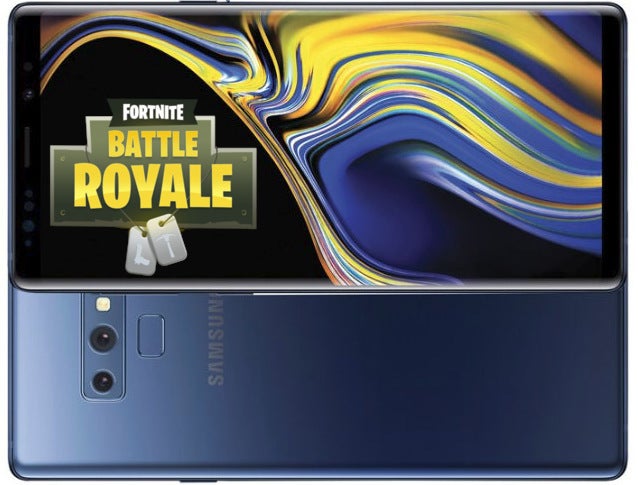 On Monday, we got a tip from a carrier employee who claimed that Samsung reps have detailed the Galaxy Note 9 selling points to them, and a chief one has been its gaming prowess, advertised by the release debut of
Fortnite Mobile on Android
. Here's the exact scoop, spelling and all:
...was told from a Samsung rep that the Note 9 will have a separate GPU inside specifically geared towards gamers as well as having the samsung dec built into it with the only need being a USB-C to HDMI as well as they've been meeting with Epic Games and Bethesda to develop their phones and games for their phones. He also told me that Fortnite was planning on launching their android mobile version of the game alongside the "crown" next month as a samsung exclusive game.
We didn't think much of it, as we get such claims by the boatloads, and it's hard to corroborate from at least two independent sources every time. Fast forward a few days, however, and there have been separate reports confirming that
Fortnite on Android will launch
exclusively on the Note 9, and stay there for a certain period. Moreover, the part where Fortnite Mobile on the Note 9 will work with the Samsung DeX docking solution, which will
now be built in
, instead of requiring a
DeX Pad
or
DeX Station
to work, was also confirmed.
The part with the dedicated GPU is still a bit murky, as Samsung's rumored
groundbreaking graphics chip
for mobile is not expected to make a cameo before the
Galaxy S10
, and only on the Exynos models. Qualcomm, however, was recently tipped to
announce Adreno Turbo technology
, similar to the one
Huawei announced for its Kirin chipsets
not long ago, which would allow existing embedded graphics in Snapdragon processors to receive a driver boost that will increase performance but keep power consumption under wraps (why hasn't this instruction update been there in the first place remains to be heard).
Long story short, Samsung will apparently be trying to set the Note 9 apart with as a gaming phone this time and is not sparing partnership money to do it. This is why we wanted to ask you if the exclusive Fortnite Mobile, free V-Bucks and skins, upgraded graphics and easier game streaming that are coming with the Note 9, will entice you better to buy the phone that is reported to cost close to a grand again.