Former Apple Genius Bar member gives you tips on how to extend battery life on your iPhone and iPad
15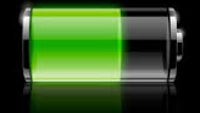 Want to know the inside secret to having a long battery life on your Apple iPhone and Apple iPad? A former Apple Genius Bar member named Scotty Loveless, has written some guidelines that are designed to keep the battery on your iDevice filled with enough juice to keep your iOS powered phones and tablets running longer than they normally would be.
Loveless has jotted down eight steps that Apple iPhone and Apple iPad users can take, and also takes a shot at busting some myths. For example, because of the way that shutting down running background apps uses excess amounts of RAM, closing all running background apps will not automatically extend battery life. That is one myth shot to hell. Another tip is to enable Airplane Mode in areas with a poor cellular connection. Sure, this will prevent you from sending or receiving data or phone calls, but in areas with a poor signal, does it really matter? Besides, when the iPhone is in a low signal area, it boosts the power to the antenna to allow you to make and take calls, and maintain a data connection. This eats up battery life. The suggestion is, in areas showing 1 bar of signal or less, switch to Airplane Mode.
Loveless wants iOS owners to check for battery drain by going into
Settings
>
General
>
Usage
. He wants you to compare your Battery Usage time with Standby time and says that Usage time should always be significantly longer than Standby time. He suggests that you test for a battery drain with this quick test. Lock the screen on your iPhone or iPad for five minutes. When you return, your Standby time should have increased by five minutes with Usage time increased by under a minute. If the latter increases by more than a minute, it could mean that there is a battery drain on your iDevice that is preventing the battery from resting. If you battery is draining based on the test, Loveless says that you need to follow his tips.
The ex-Apple Genius Bar employee says to disable location and background app refresh for Facebook. Doing so on his new
Apple iPhone 5s
increased battery life by 12% to 17%. In a similar vein, disable background app refresh for apps that you don't care about. This seems to make perfect sense, right? Also, stop closing apps when you are through with them. Closing these apps removes them from RAM, which means that when you open the app again, it will have to re-load into memory which will eat away at battery life.
Loveless suggests temporarily stopping email notifications. He says that sometimes this feature alone is the cause of battery issues on an iOS device. You can lengthen the time that the phone waits to fetch your email, which might improve battery life. And he has seen times where an iOS device goes into an endless loop, looking for mail constantly. This will kill an iPhone battery 6 hours after you remove the charger. With this problem, you will see Standby and Usage times in
Settings
>
General
>
Usage
, exactly the same because of a problem with push email.
Push notifications by themselves only wake your phone for five to ten seconds. But if you have 50 of them in a day, it can add up. So Loveless says to disable push notifications for apps that annoy you. He also suggests that you turn off battery percentage readings. He says that people are so nervous about battery life that they are constantly checking how much life is left on their power source. But if you keep checking the battery life percentage reading, that move alone can also lead to a lower battery life. If you were to check the percentage of battery life remaining twice as much as before you added the percentage numbers, you are cutting the battery life in half, according to Scotty. He also recommends that iPhone and iPad owners make a Genius Bar appointment so that they can get their device run through the new '
Extended Battery Life Test
' that allows for an detailed report of their battery usage. If the report shows a defective battery, and the device is under warranty, the battery can be changed immediately for free.
If you own an Apple iPhone or Apple iPad, why not give these tips a chance. You have nothing to lose, and the life you save just might be the one belonging to your battery.
source:
Overthought
via
RedmondPie