Flagship Windows phones coming later this year, possibly alongside Windows 10 launch
52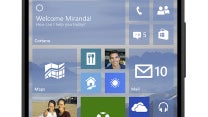 We hope you'll agree with us when we say that the Windows Phone hardware front hasn't done much progress over the past few months. Sure, we witnessed the unveiling of some noteworthy handsets, including the
Lumia 830
– an excellent mid-ranger, we must say – and the
Lumia 532
, which is a splendid entry-level smartphone, but that's been about it. In fact, it has been over 9 months since the last truly impressive Windows-based smartphone, namely the
Nokia Lumia 930
, broke cover. Isn't it about time for Microsoft to wow us once more with a new flagship?
Unfortunately, a Windows-powered high-end phone isn't coming anytime soon – that was hinted during today's Microsoft press conference as Terry Myerson was about to end the keynote. He didn't provide a specific date or month, to no surprise, but he did confirm that
"flagship Windows phones"
were coming
"later this year"
. Along those lines he also mentioned that Mobile World Congress, which will take place in Barcelona in March, and the Microsoft Build conference, scheduled for April, were events we didn't want to miss, although we doubt that any high-end Windows phones may debut at either of them.
So, from the looks of it, Microsoft is going to hold off the launch of new high-end phones until Windows 10 is ready for prime time. This way, it could potentially steal the show with both powerful hardware and exciting new software. But we, along with the minority of Windows Phone fans out there, will surely have our patience tested until then. Let's hope the wait will be worth it.
source: Microsoft